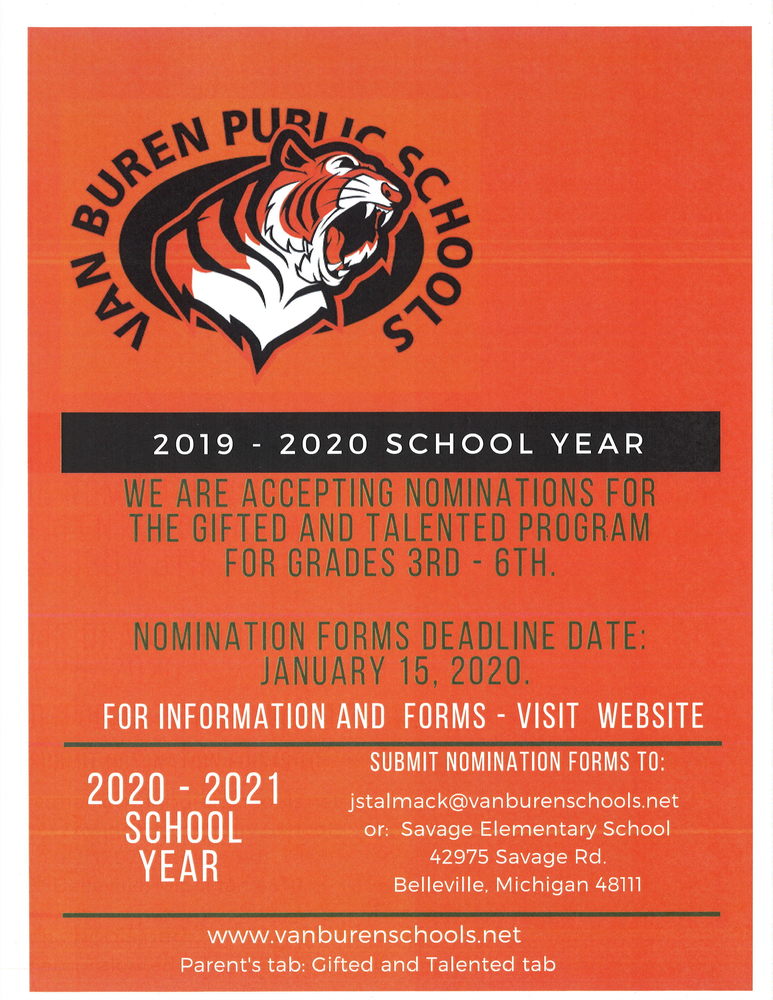 2020-2021 Gifted and Talented Information
VBPS
Friday, December 20, 2019
VBPS is accepting nominations for the Gifted and Talented Program for grades 3rd - 6th. The nomination forms deadline date is January 15, 2020. For information and forms, visit www.vanburenschools.net > Parent's tab > Gifted and Talented tab. Submit forms to:
jstalmack@vanburenschools.net or
Savage Elementary School, 42975 Savage Rd., Belleville, MI 48111.