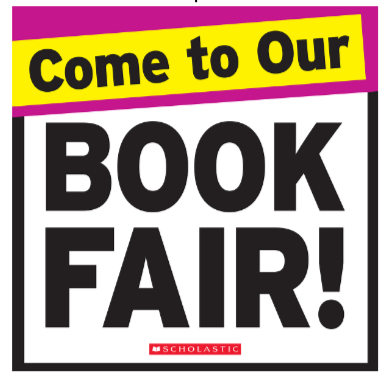 BHS Book Fair, Nov. 6 - 10
Stefanie Halliday
Monday, October 30, 2017
The Belleville High Media Center will be hosting a Book Fair November 6 through 10. Students, Staff, and Family are encouraged to drop by the Media Center to browse the selection of books and book related merchandise any time during the school day. We will also be open during parent/teacher conferences on Wednesday afternoon from 12PM to 3PM and Thursday from 12PM to 7PM.
Can't make it to the Book Fair? You can also shop online from October 29th through November 11th. Visit http://www.scholastic.com/bf/bellevillehighschool1 Anything you purchase online will also go toward helping the school get books!
Every dollar you spend at the Book Fair will go toward helping Belleville High get new books for our Media Center. We want to provide our students with books that will educate, entertain, and challenge them. So stop by and pick out some books for you and your kids, and maybe even store a few away for the upcoming gift giving season!
At our book fair you will find:
Adult bestsellers
Cookbooks
Picture books and board books
Craft and activity books
Teen/YA novels and nonfiction (including a collection of nonfiction focusing on gaming)
Journals, bookmarks, and other paper products
Fandom merchandise (like mugs, t-shirts, etc.)