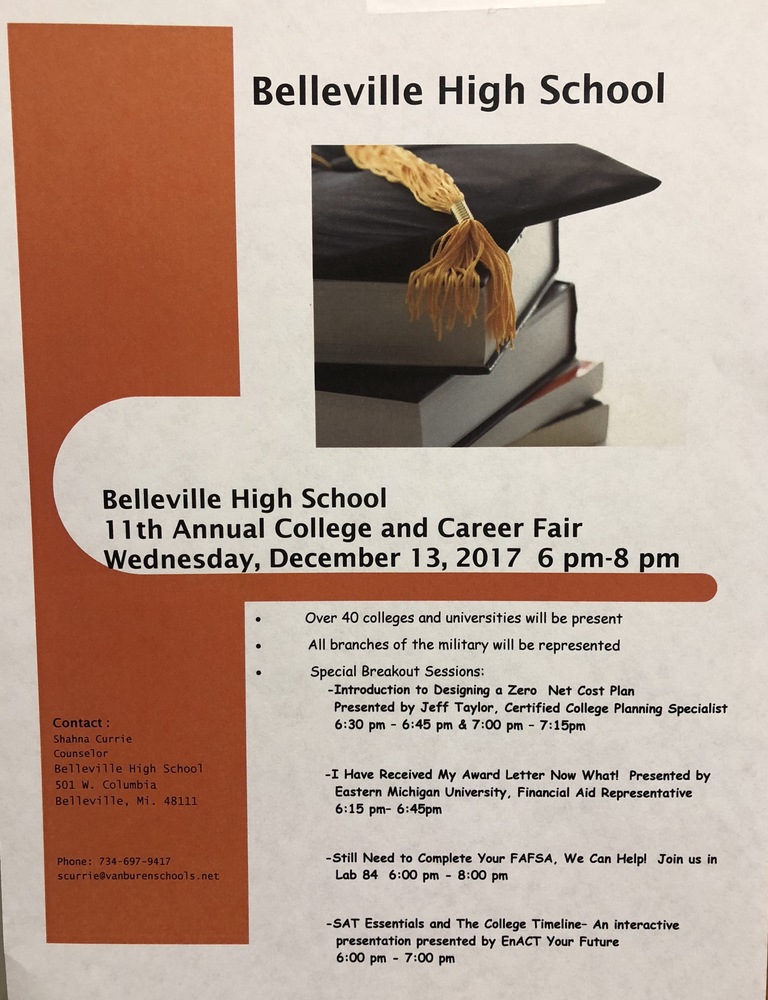 Belleville High School College Fair
BHS Counseling Dept.
Wednesday, November 29, 2017
We will host our 11th Annual College and Career Fair on Wednesday, December 13, 2017, 6:00 pm-8:00 pm. Over 40 colleges and universities will be present, as well as all branches of the military. Special breakout sessions will also be available. Please click Here to register for breakout sessions.