EDIT MAIN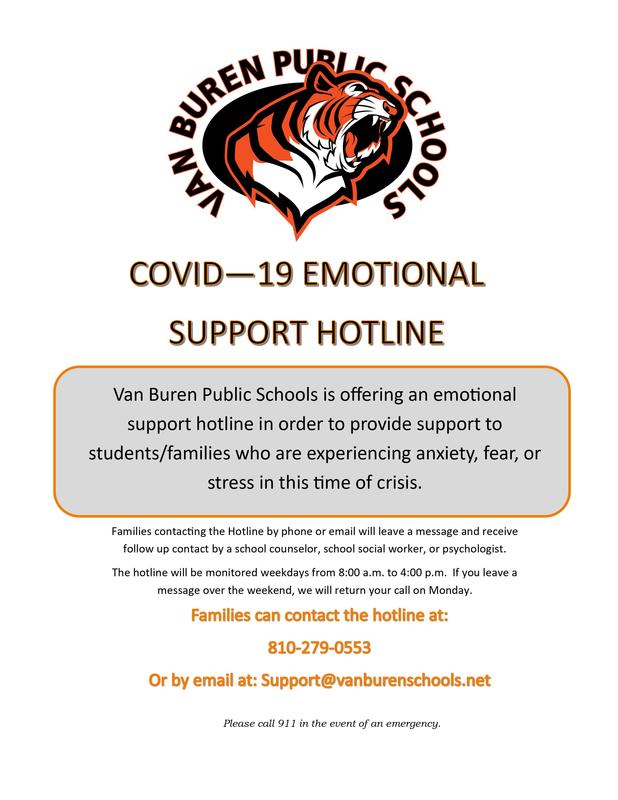 Good Afternoon BHS Tiger Families,
We hope that you are well. This is a strange and difficult time for all of us, and the entire staff at Belleville High School is working to provide resources for our students to help them to continue to build their skills throughout this extended period of time away from school.
You can expect resources from your teachers posted to their Google Classrooms. In addition, you can find other resources on our district website. Khan Academy is an excellent resource for students. Career exploration would be another great activity during this time. Underclass students have just selected their courses for the 2021-2022 school year. This would be a great time to discuss those choices and post high school plans. Please email your counselor if you have any questions or concerns about next year's course selections.
We appreciate your patience as we work through this unprecedented situation. Several decisions will need to be made by leaders in the Michigan Department of Education as far as making up time, earning credit, and grading students for this semester. We are monitoring all communication from the MDE and will keep you advised.
At this time, we do not know what will happen with school-related events that have been scheduled. As you know, everything has been cancelled through April 12th. As soon as decisions are made regarding Spring Testing, NHS Induction, Prom, Commencement and other BHS events, we will communicate them to you.
We want to do our best to meet the needs of our extended BHS Family. If there is any way we can help, please reach out and we can connect you with the services you may need. If you have any questions, please email me or your child's teacher directly. They will be responsive to your requests for information.
Be safe and stay healthy.
BHS Administrators,
Nicole Crockett, ncrockett@vanburenschools.net
Falisadoll Green, fgreen@vanburenschools.net
Brian Roberson, broberson@vanburenschools.net
Scott Wilsey, swilsey@vanburenschools.net
Dan Wright, dwright@vanburenschools.net
General back to school information is available at the Belleville High School website ( http://www.vanburenschools.net/o/belleville-high ) .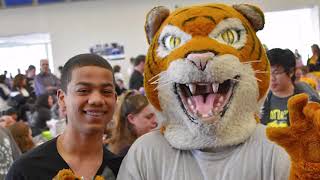 Belleville New Tech
"New Tech Network (NTN) is a leading design partner for comprehensive school change. NTN works closely with districts and schools to create innovative learning environments. Through a proven school model, a project-based learning platform, and powerful professional development, we coach schools toward lasting change and ongoing improvement. New Tech Network is re-imagining education and the student accomplishments speak volumes."
--New Tech Network
At Belleville New Tech, our mission is to re-imagine teaching and learning through the integrated use of technology, the rigorous and relevant use of project-based learning, and a culture that is student-centric and based on trust, respect, and responsibility. We prepare our students for the future.

This school opened its doors in 2011 to a freshman class of 126. We are in our fifth year servicing grades 9-12. We focus on skills our students will need to be successful after high school. Skills like collaboration, oral and written communication, and agency, are taught alongside knowledge and critical thinking.
Student demographics match those of Belleville High School and Van Buren Public Schools. Students are chosen based on a stratified lottery.
Access Echo, our learning management system - echo.newtechnetwork.org. Need parent access to Echo? Please contact Mr. Wilsey at swilsey@vanburenschools.net