Kindergarden Round Up 2023 is coming up! Save the date on TUESDAY, APRIL 18TH 6:00 PM at each of our elementary schools. Come on it to check out the buildings, meet with the teachers, and find out everything you'll need to know for a great start on the fall. Click here to learn more about pre-enrollment for Kindergarten:
https://www.vanburenschools.net/page/how-to-enroll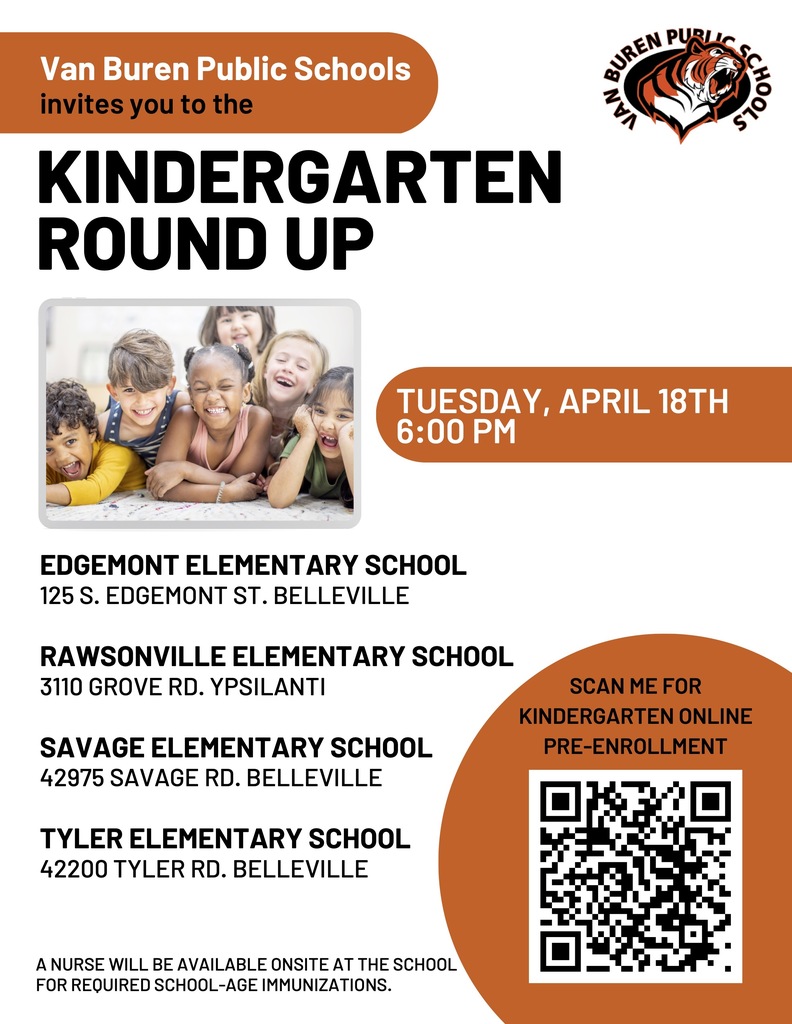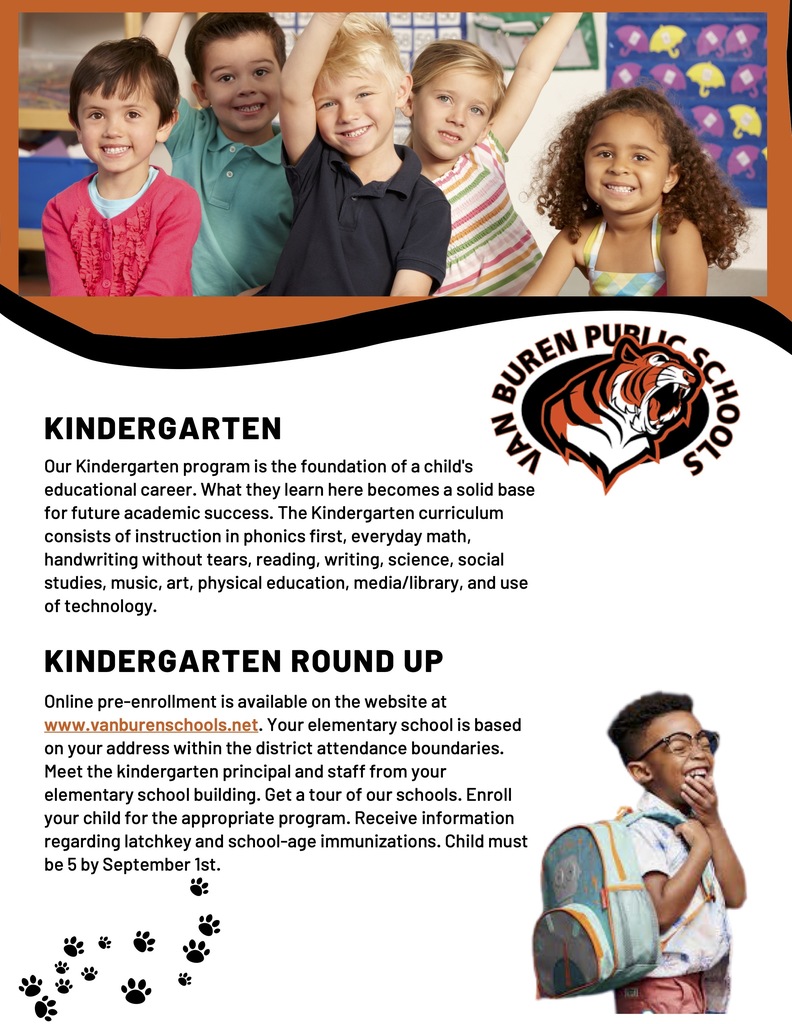 Wacky Wednesday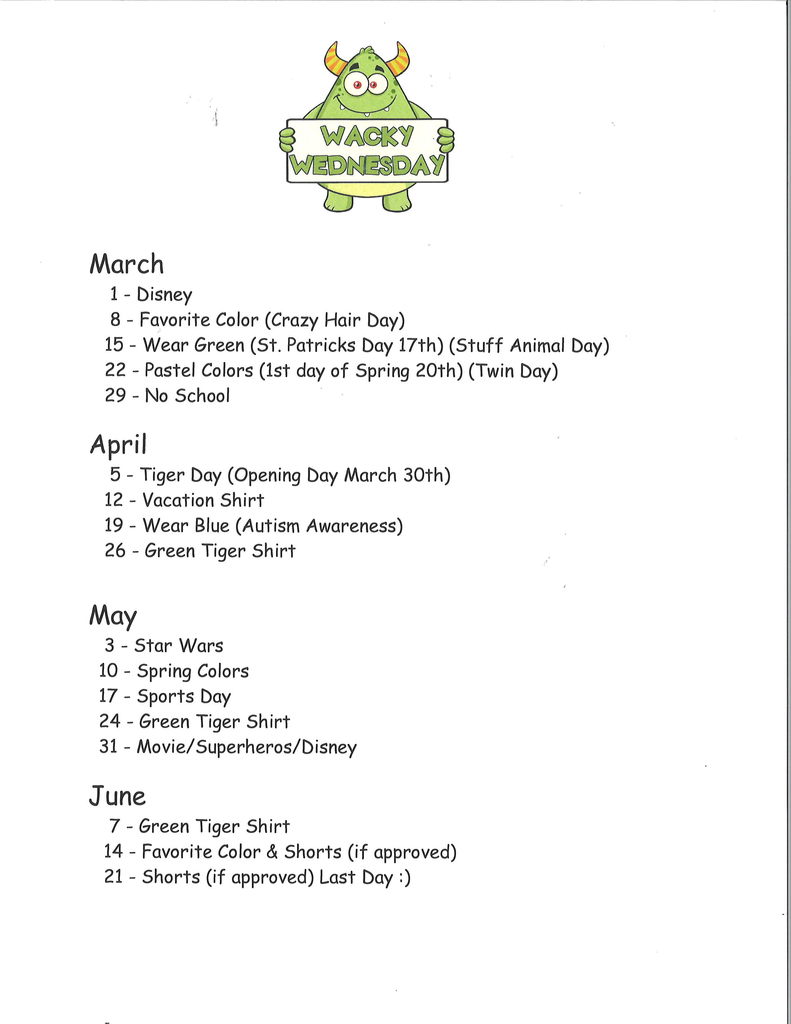 Reading Night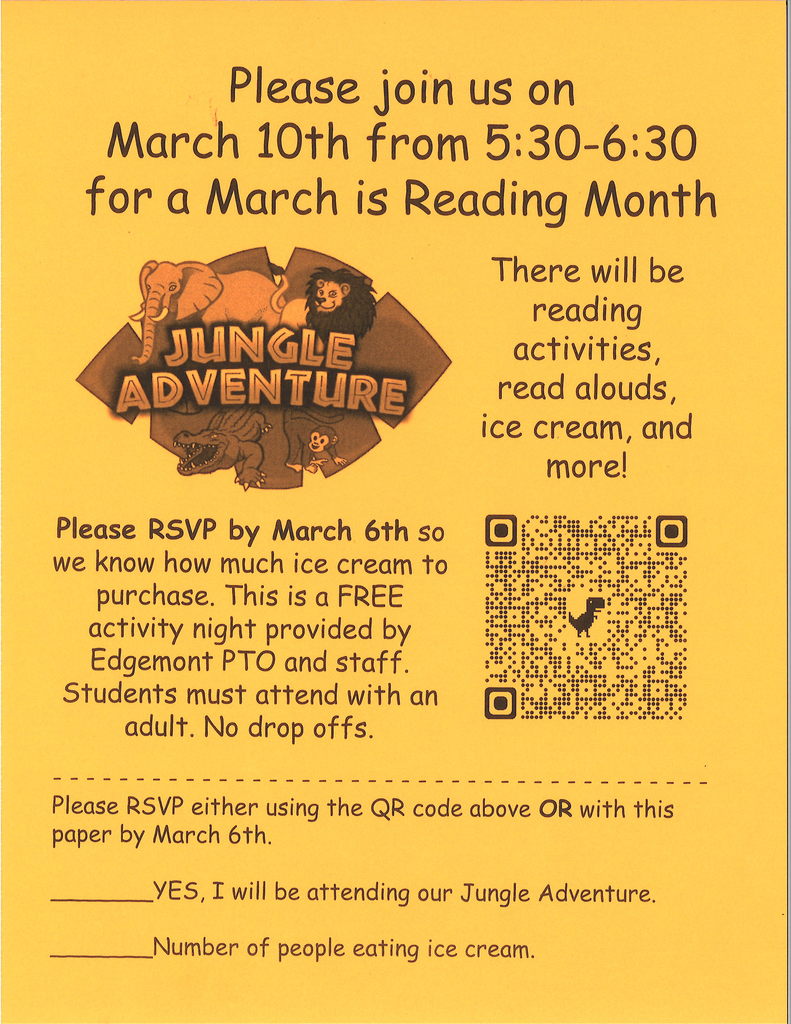 March Lunch Menu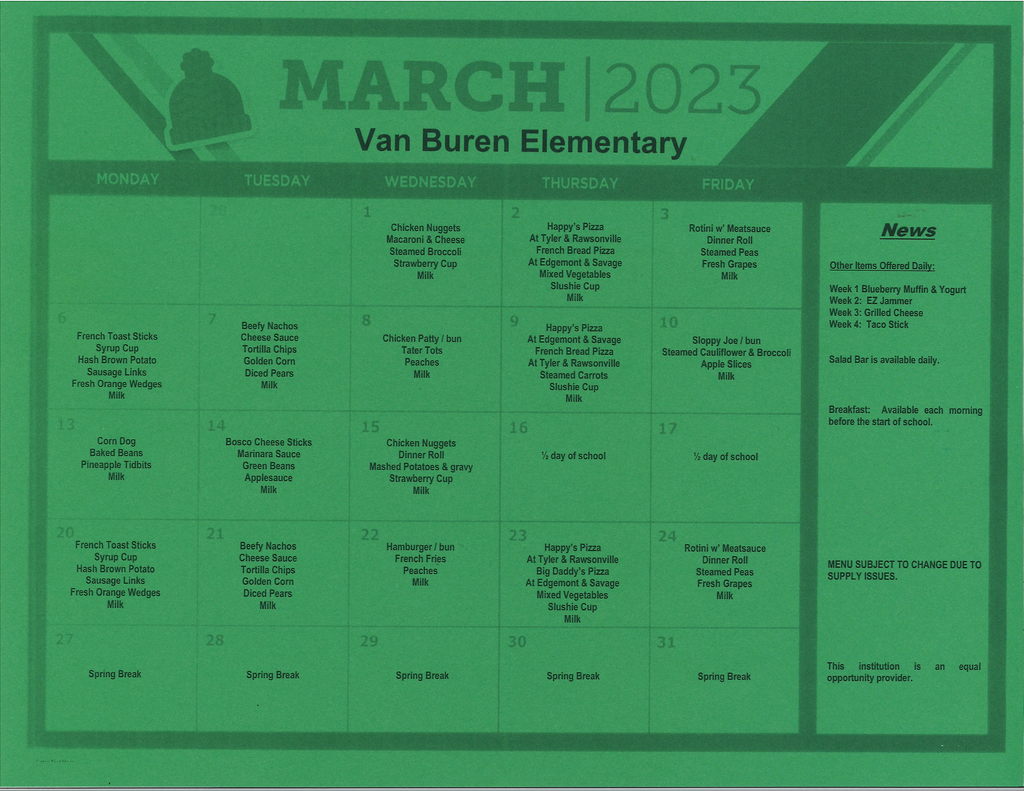 March Reading Calendar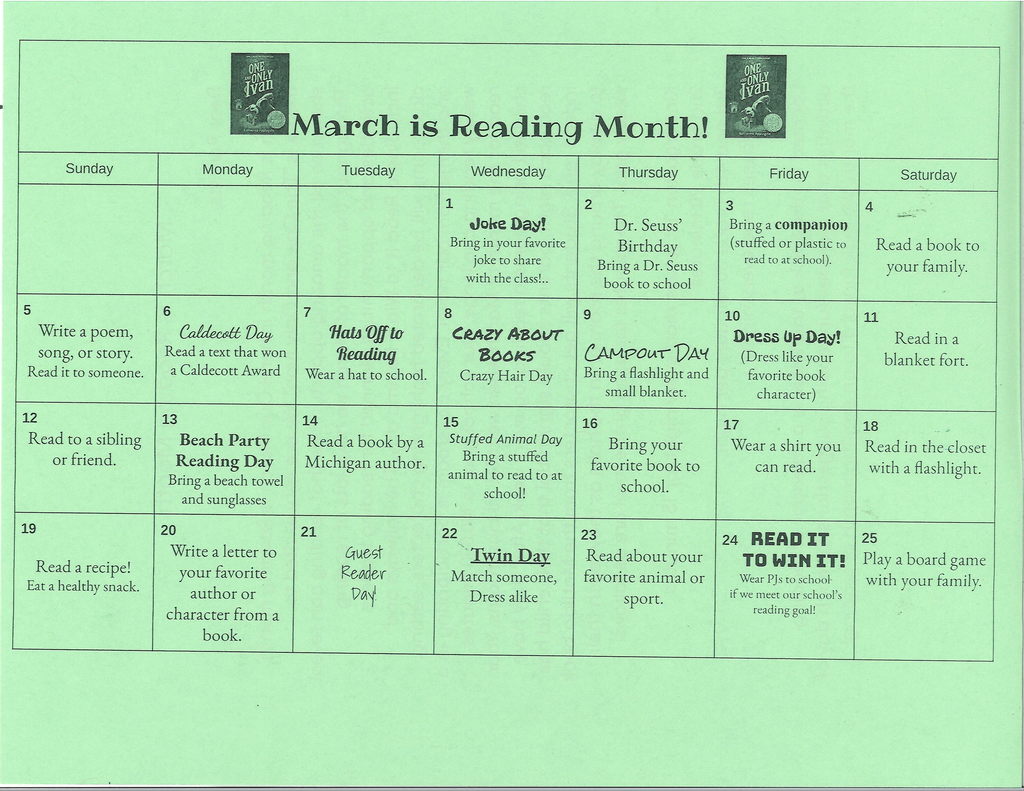 Black History Spirit Week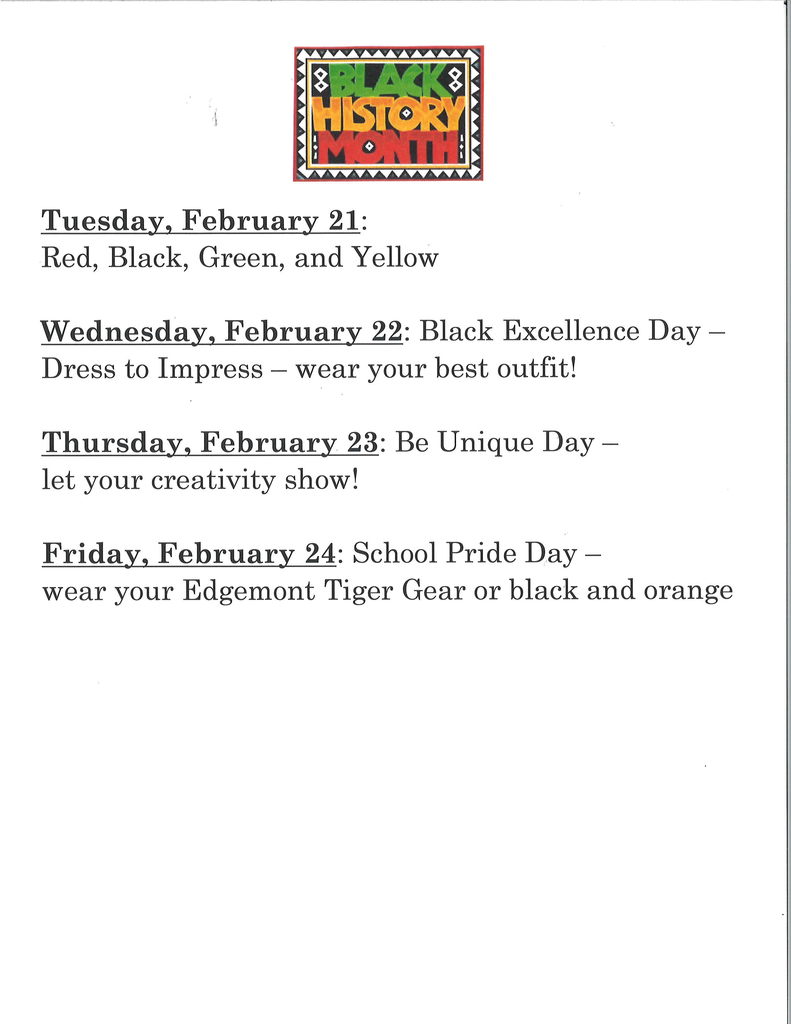 Roller Skating Information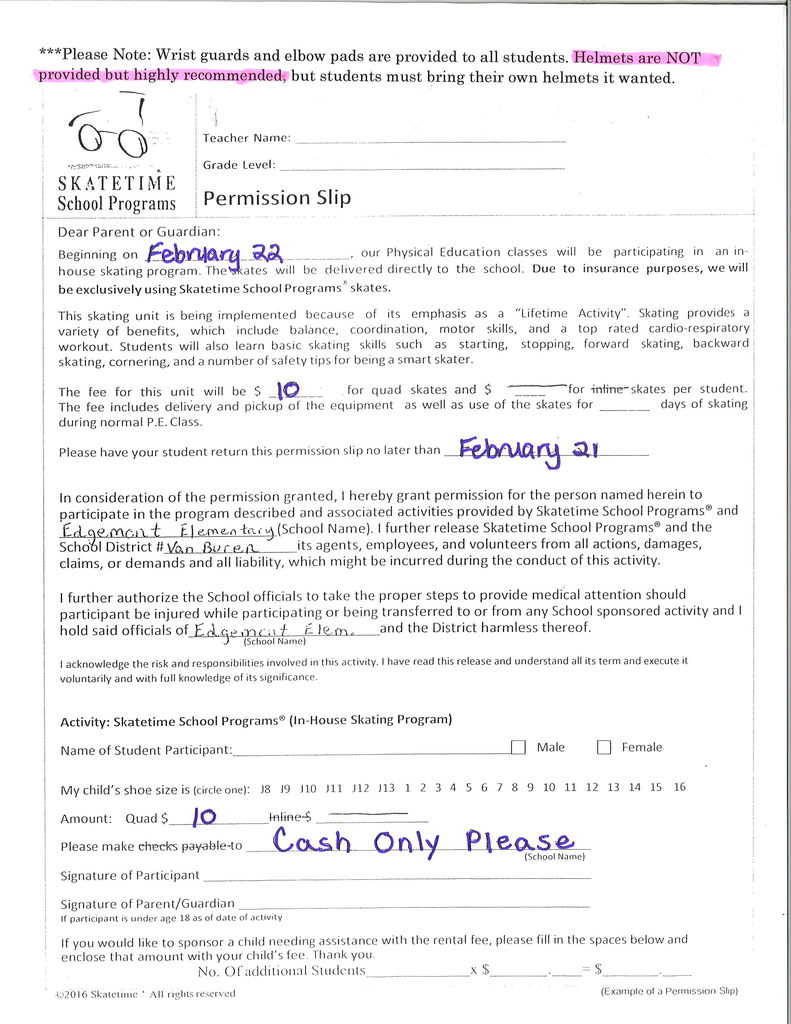 Spring Book Fair March 2-10, 2023

Bowling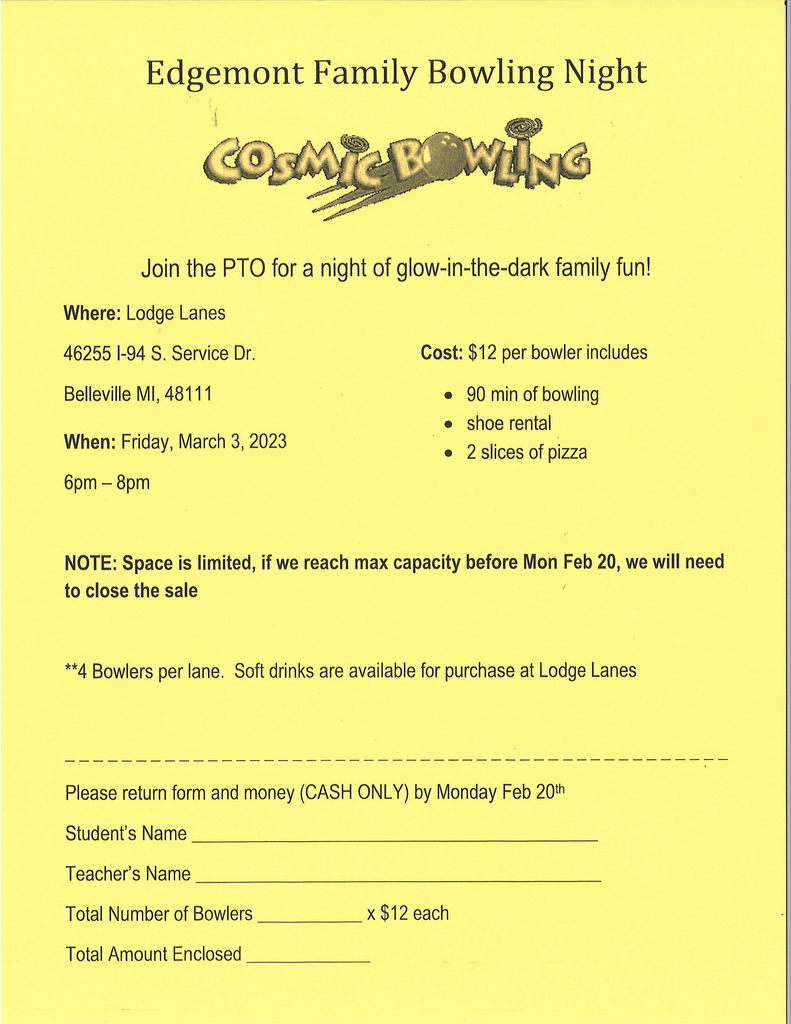 BHS Jazz Band Dinner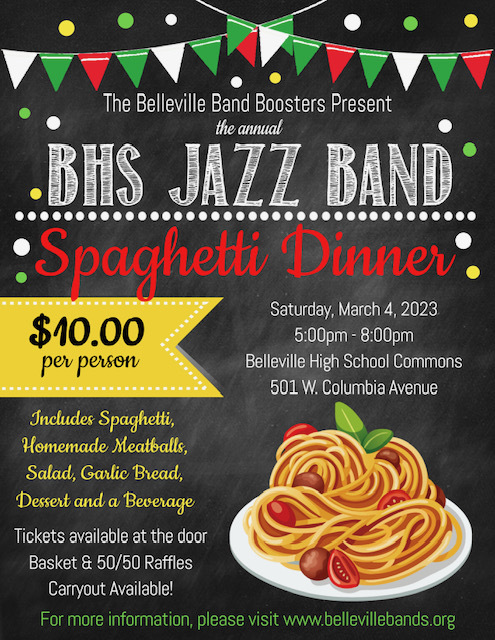 Hungry Howie's February Fundraiser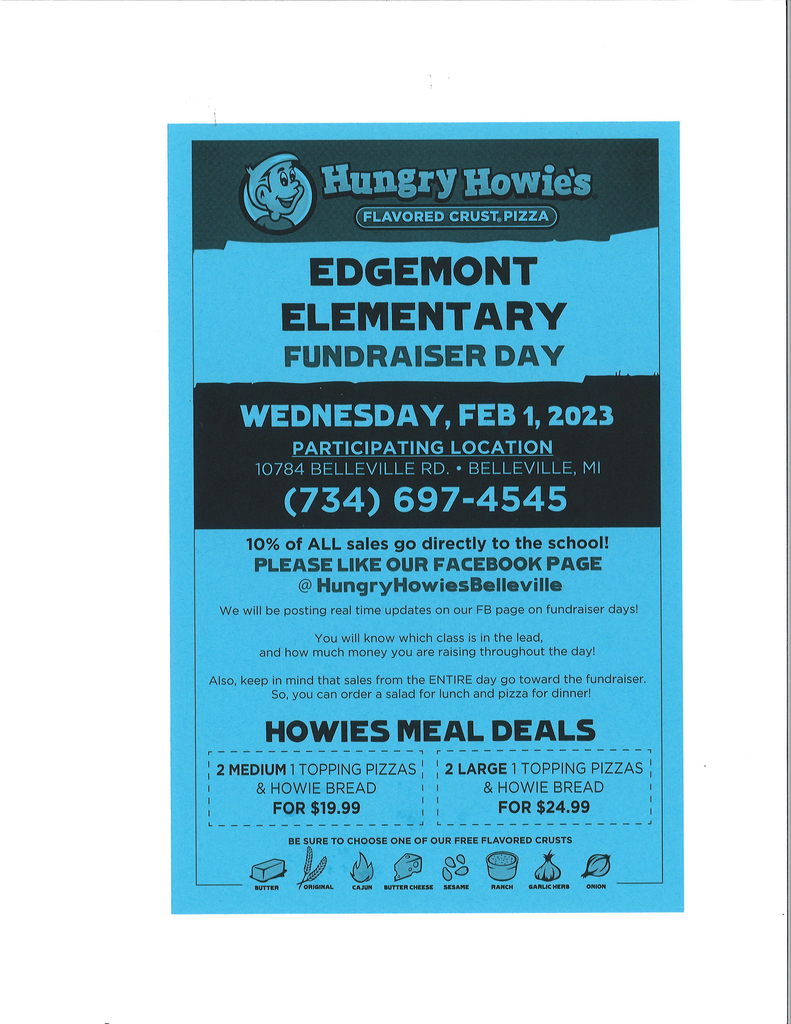 Candy Bar Fundraiser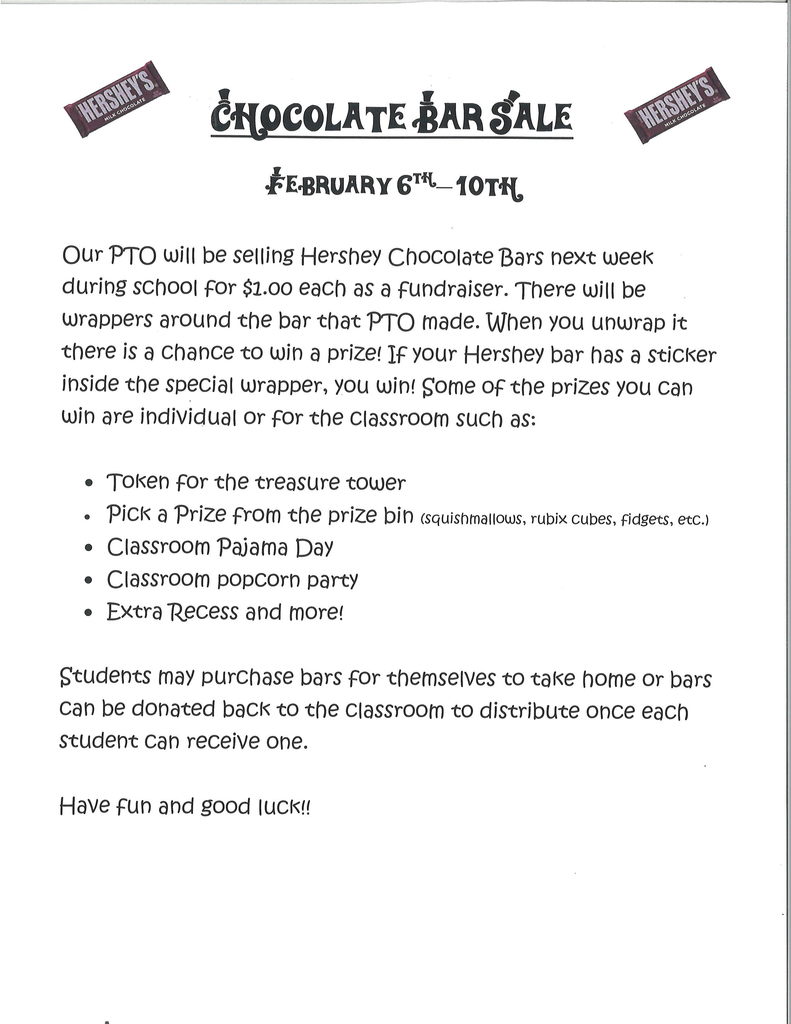 February Lunch Menu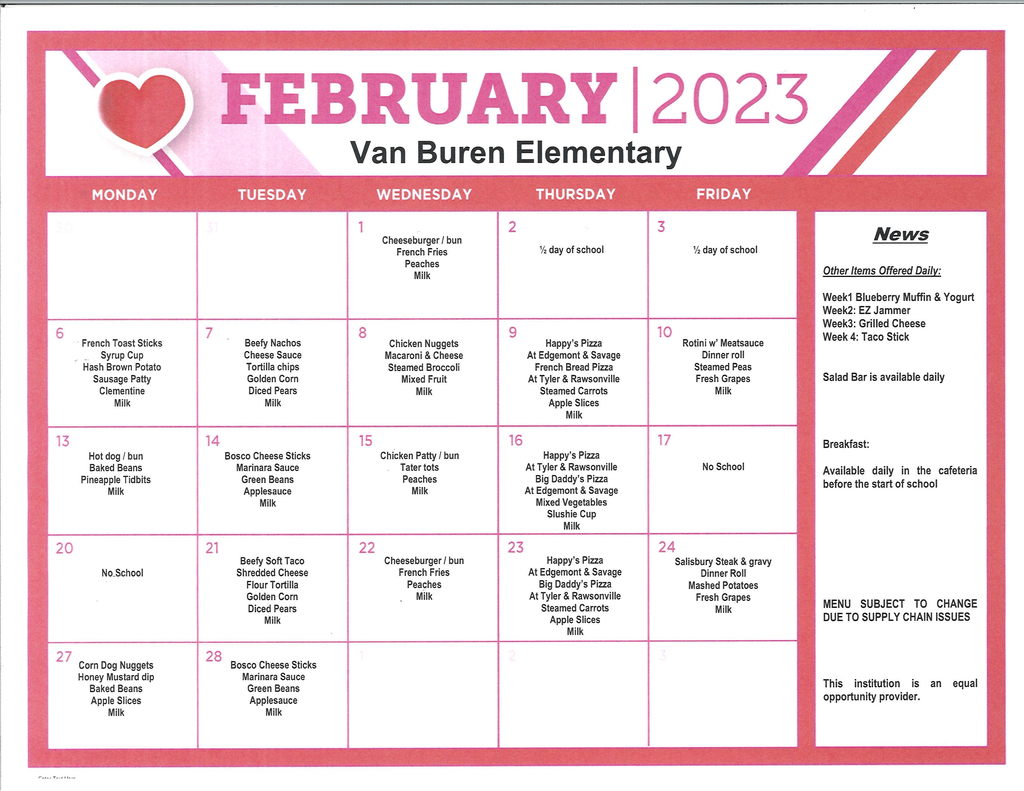 REGISTER NOW for Girls & Boys NFL FLAG Football Spring 2023 Season Games played in Ypsilanti Twp on Sunday afternoons. Pre K through 12th Grade. Season runs April 16 - June 4. Go to greatlakesflagfootball.com for information!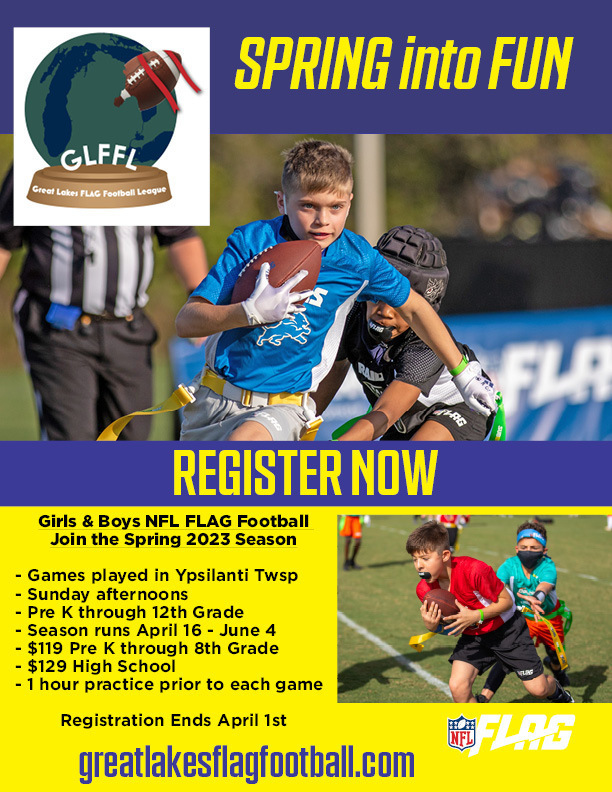 Basketball and Cheer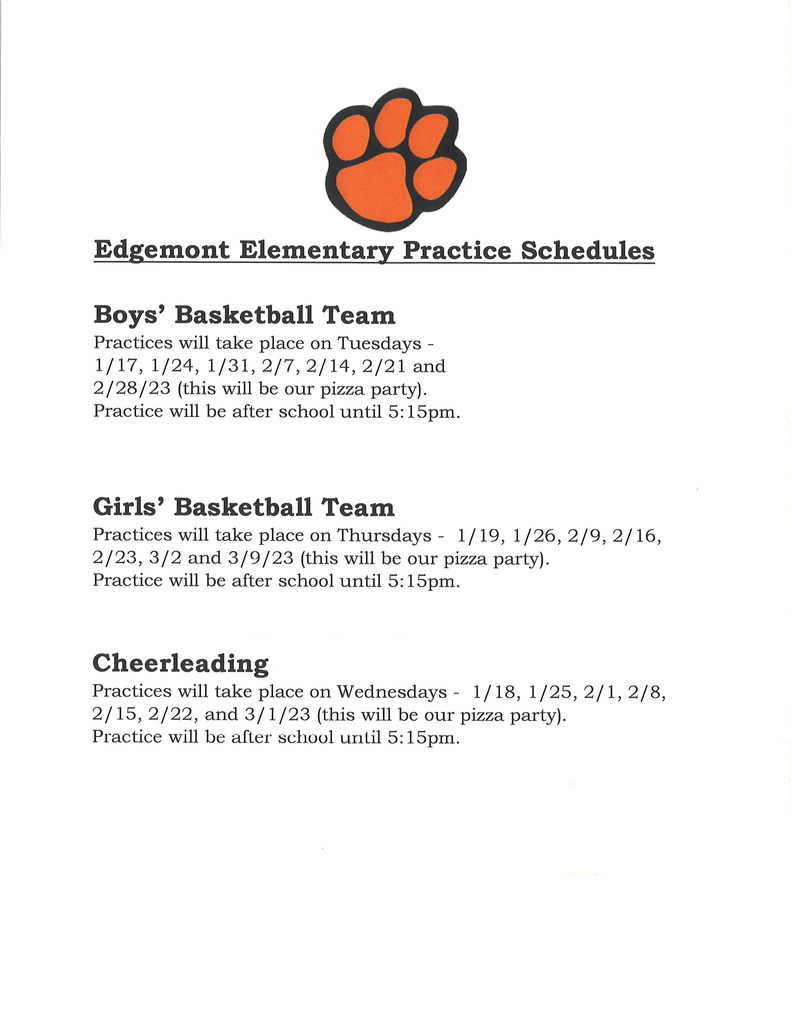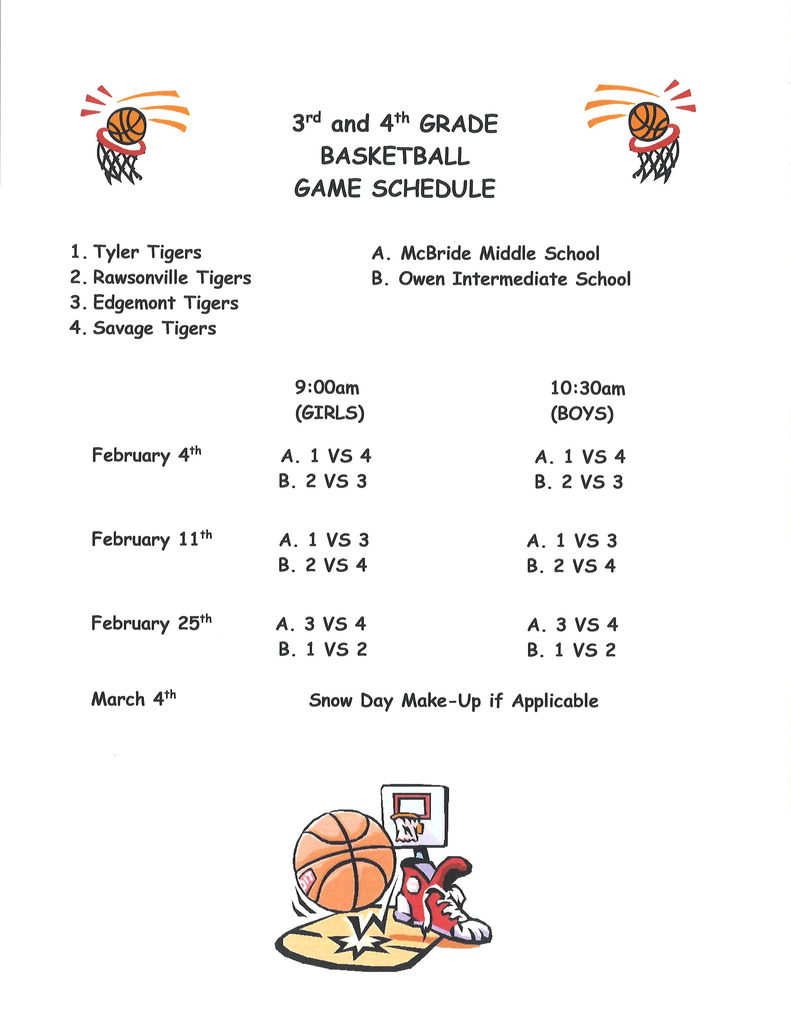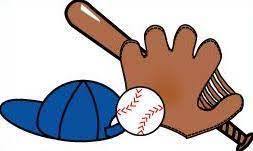 January Is School Board Recognition Month! We Appreciate Their Hard Work For Van Buren School District! President-Amy Pearce Vice President-Susan Featheringill Secretary-Darlene Loyer Gerick Treasurer-Simone Pinter Trustee-Calvin Hawkins Trustee-Kelly Owen Trustee-Dionne Falconer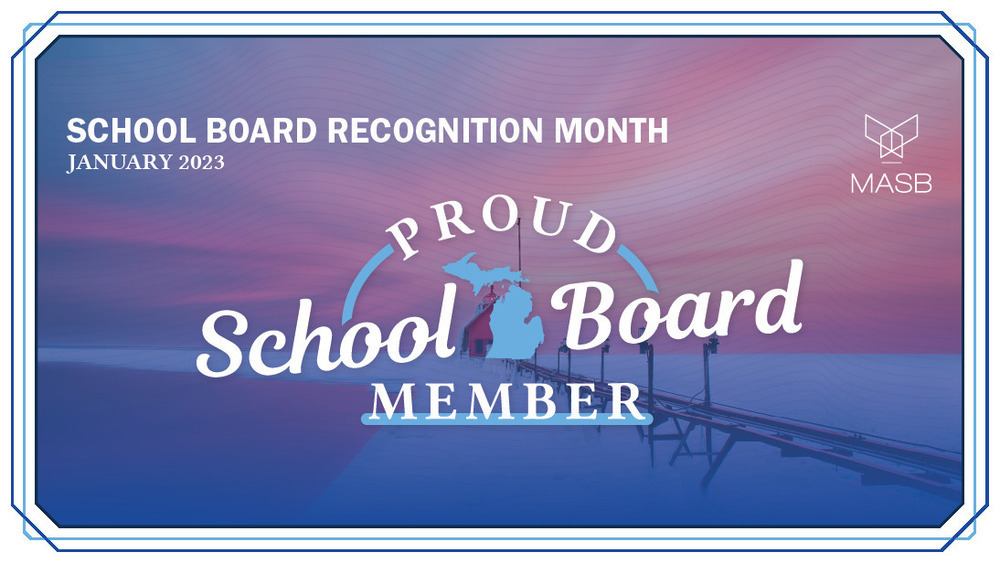 When Your Student Is Sick
Hungry Howie's Fundraiser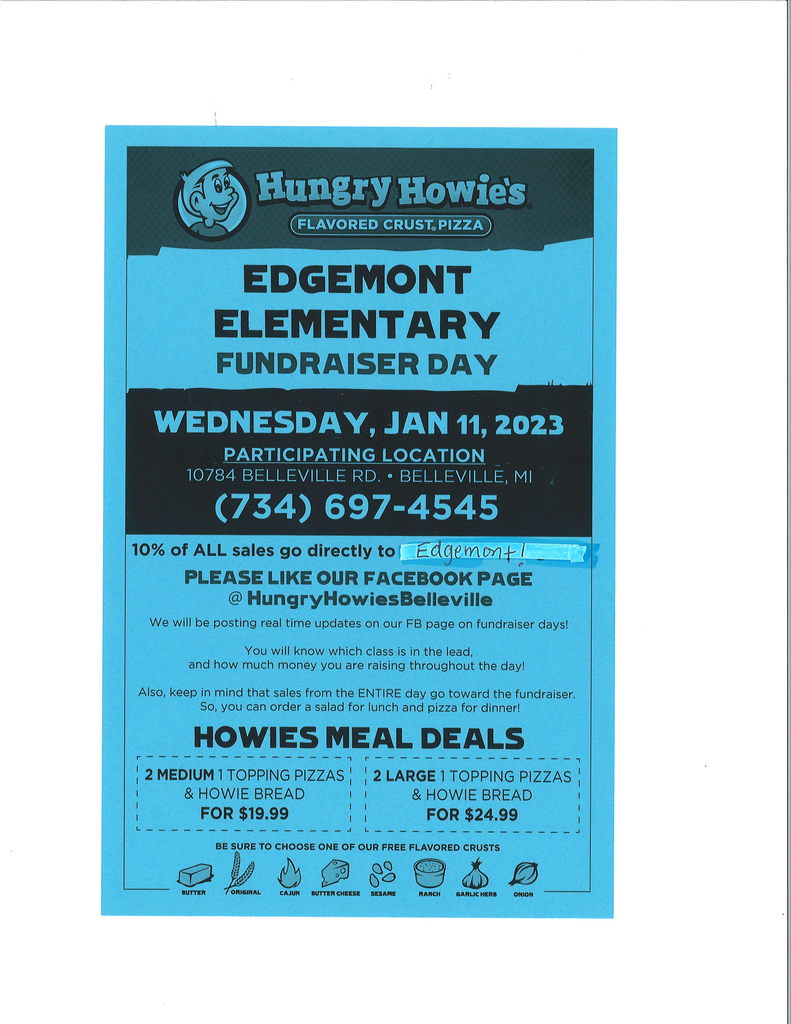 Wacky Wednesday's