Santa Shop

2023 Turkey Trot

Winter Fest Light Parade

Monday, November 20 - Turkey Trot! Make sure your student dresses for the weather, they will be outside walking in our annual Turkey Trot!


Book Fair

Gift Card Fundraiser

Parent Teacher Conferences Grades K-4 Wednesday, November 15 (In-Person) 5:00 - 8:00 PM Thursday, November 16 (Virtual) 1:30 - 4:30 PM & (Virtual) 5:00 - 8:00 PM

Krispy Kreme Fundraiser Order forms and money due Friday, November 17 Donut pick-up is November 21 8:30-9:00 and 4:00-5:00pm $14 a dozen

Join us outside on 10/31/23 at 9:30am for our Halloween Parade!

Hungry Howie's Fundraiser November 1

Wacky Wednesday's

Dentist R Us Monday, October 30

Dentist R Us - Monday, October 30

The Great Lakes Flag Football league is gearing up for their winter season. Use code 578763 for an additional $10 off registration. For more information, check out
www.greatlakesflagfootball.com/

Picture Day Form

Pumpkinfest Raffle Baskets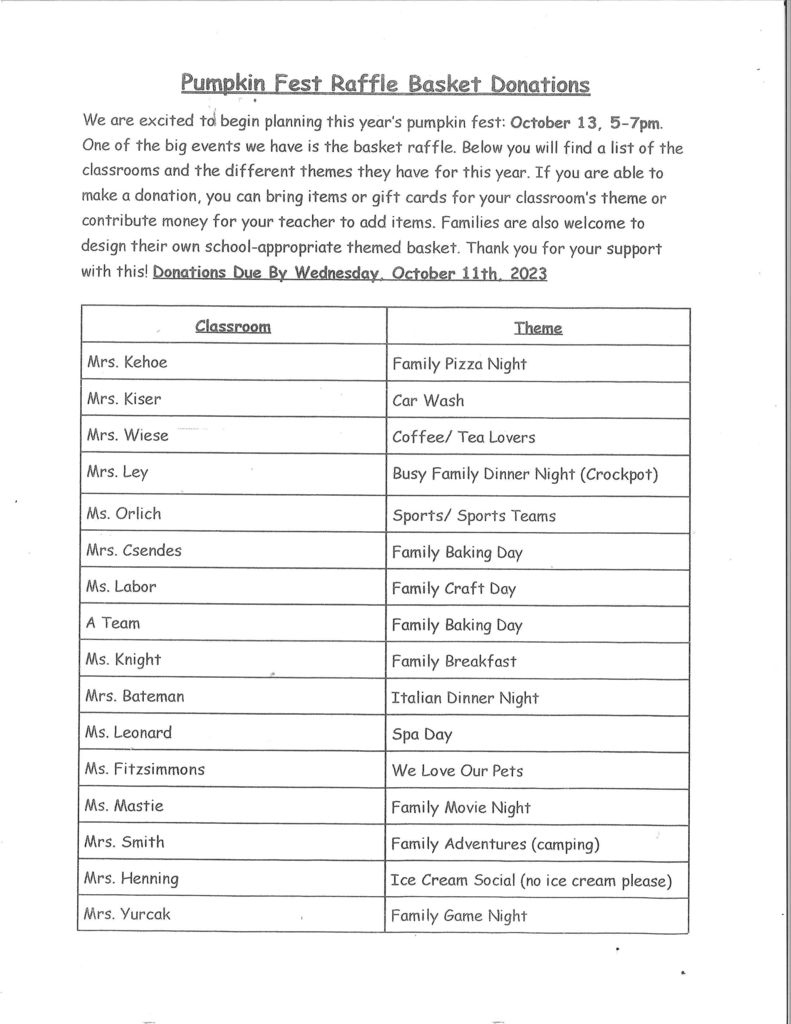 Pumpkinfest

Pancake Dinner
Edgemont Elementary School is closed today, Wednesday, September 6, 2023 due to no power in the building. Thank you.