Curious scientists had some fall fun investigating pumpkins.
On Tuesday, City of Belleville fire fighters visted the Early Childhood Center. Children received fire helmets, badges, and sat in the truck! What a treat!
Learning activities with red, white and blue for Constitution Day at the ECC!

Dear Families, We have consistently heard from parents and guardians in our district that they love to be informed about what's going on in our schools. But keeping up with that communication can be overwhelming. For a parent of one student, they need to keep abreast of Facebook, texts, emails, Class Dojo or Remind, and the website. If their kid is in sports, that usually adds in a few more streams of information. If they have multiple kids across different schools, it only gets worse. We know that there is a need to simplify this process and condense the streams of information coming in to parents and guardians, and that is why we are implementing a new service called ParentSquare. ParentSquare will take the place of multiple ways of communicating to parents, and put them all into one place, instead of needing to remember which stream a piece of information came from. ParentSquare provides a safe way for district administrators, school principals, teachers, staff, coaches, and parents to: Send and receive school and class information Share pictures and files See calendar items Sign up to volunteer and much more . . . all in one centralized place! Parents—Getting Started Video is here:
https://parentsquare.zendesk.com/hc/en-us/articles/203414049-For-Parents-Getting-Started-
All district, school, grade level, and classroom information will now be sent to your computer or phone via email and/or text. For even more convenience, download the ParentSquare app (available for free for iOS and Android devices). Once you've logged in, you can set your preferences for how you're notified in a variety of ways, to best suit your needs. The experience on the web-based and app experience is very similar, so how you access it is up to you. Have questions? You can email Jason Strzalkowski,
jstrzalk@vanburenschools.net
. (BHS / McBride / ECC) or Staci Russell,
srussell1@vanburenschools.net
, (Owen, Elementary Schools) for more information. We look forward to helping you be more connected to Van Buren Public Schools!

VBPS is hosting a Summer Lunch program starting July 24th through August 17th. It will be open Monday - Thursday from 11:30a - 12:30p at Tyler Elementary School. VBPS staff will be ready to serve all VBPS students lunch for FREE. Additionally, parents can eat for $2 each. No matter which school you attend, stop in starting July 24th to grab a meal at Tyler Elementary!
Mama Mia! Mrs. Olma's small chefs prepared personal pizzas with the help of our special visitor, Ms. Sharon, from Sharon's Food for Thought catering. What a treat!
Fun in the sun and sand on the playground!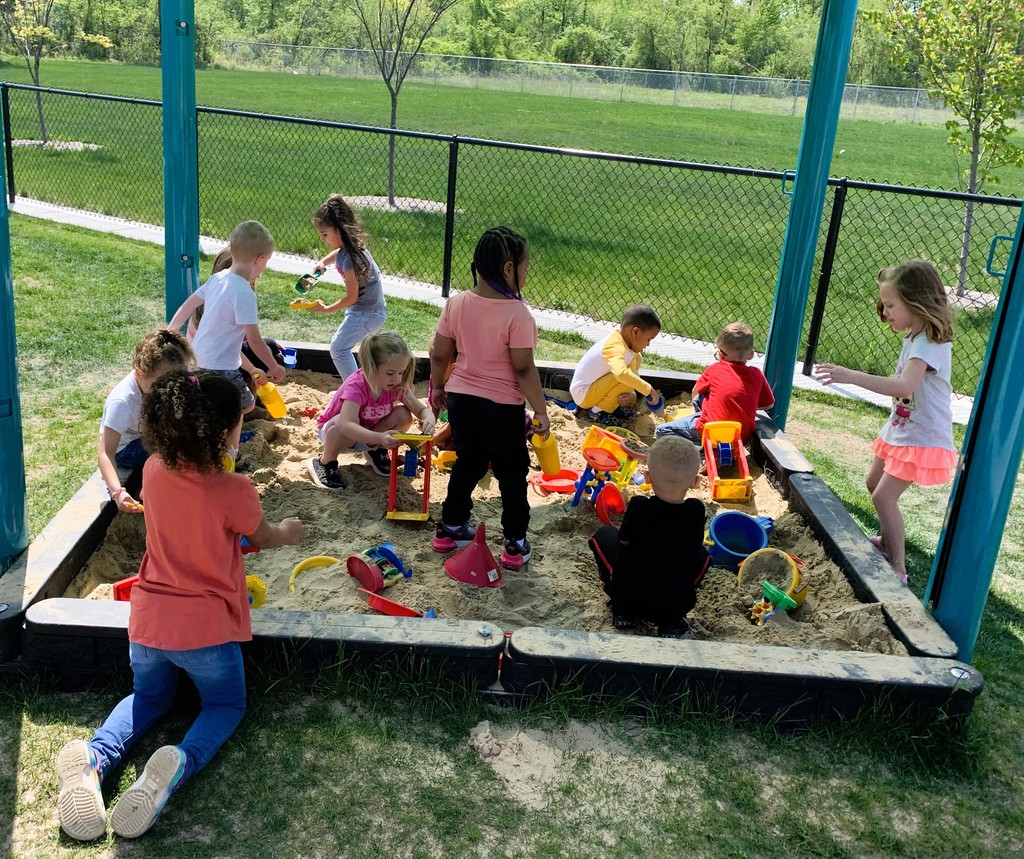 Today , ECC students visited Tyler Elementary School to prepare for their transition to kindergarten. Look at those smiles!
ECC Families: Sorting laundry is a fun and easy way for your child to develop early math and literacy skills! There are many ways to sort clothes at laundry time, whether by color, size, pattern, or material. This practical activity helps young children recognize similarities and differences in groups of objects, an essential cognitive skill.
ECC Families: It's Feel Good Friday!❤️Did you know you are doing a GREAT JOB! 😁 Your voice, your face, and loving touch means the most to your children! You really are their superhero! ⭐Learn more at greatstart.org/talkingisteaching!
ECC: Join us for a morning of learning with MSU Extension. They will present The ABCs of Early Literacy this Friday, May 12th from 9:00-10:30. This is a virtual workshop, so stay home in your pjs with a cup of coffee while you learn tips and activities to build your child's skills. The link is inthe description found here:
https://5il.co/1tyzy
Today we celebrate Infant, Toddler and Preschool Professionals Day! Thank you to our caring, dedicated staff. We appreciate you!
Hello ECC Families, On Wednesday, April 26th from 4-7pm we are doing a community scavenger hunt! Children will get a simple map of the area. Clues will guide your family around the community where your child(ren) will receive a hole punch on their card at that stop. There is a yummy treat awaiting you at the last stop! Punch cards will be turned in for a drawing for a $50 gift card to the Butcher Shop! We hope your family can join this fun event! Everyone is welcome! Please RSVP so we know how many to expect.
https://forms.gle/HEXKAKrTxptX45LGA

Hey you! Someone in your life needs flowers, don't they? I thought so too. Want to get a bouquet of flowers every month for only $5? Yeah, I agree, it's a great opportunity. Glad we're on the same page. The McBride PTO, in partnership with Garden Fantasy Belleville, is having sponsoring a fundraiser that is a great deal. A year's worth of flower bouquets for $60. 12 months...only $5 a month! Click here to make it happen:
https://bit.ly/mmsptoflowers
Raise money for McBride PTO and raise the spirits of someone you care for! Questions? Email Alissa Frederick at
afrederick@vanburenschools.net
ECC: Please join us for a Family Advisory Meeting this Wednesday, March 15th at 6:00. We want your input on upcoming projects! Pizza will be served and free childcare is available. Please use this link to RSVP by Tuesday, March 14th:
https://forms.gle/PWHTzsa5CqPN3JTb9
What's your favorite Pete the Cat Book? Monday was Pete the Cat Day at the Early Childhood Center.
ECC: Tonight's Family Advisory meeting is canceled due to the impending ice storm. Be safe and stay warm today!
ECC: Please join us for a Family Advisory Meeting! Wednesday 2/22/23 6pm in the staff lounge. Childcare and pizza will be provided! Your participation really makes a difference! We hope you can make it. Please click the link to RSVP.
https://forms.gle/om38sPQwPg9FWf1E7
Agenda: Committe updates and planning for upcoming fundraisers, teacher appreciation and family events.
First week fun at the Early Childhood Center!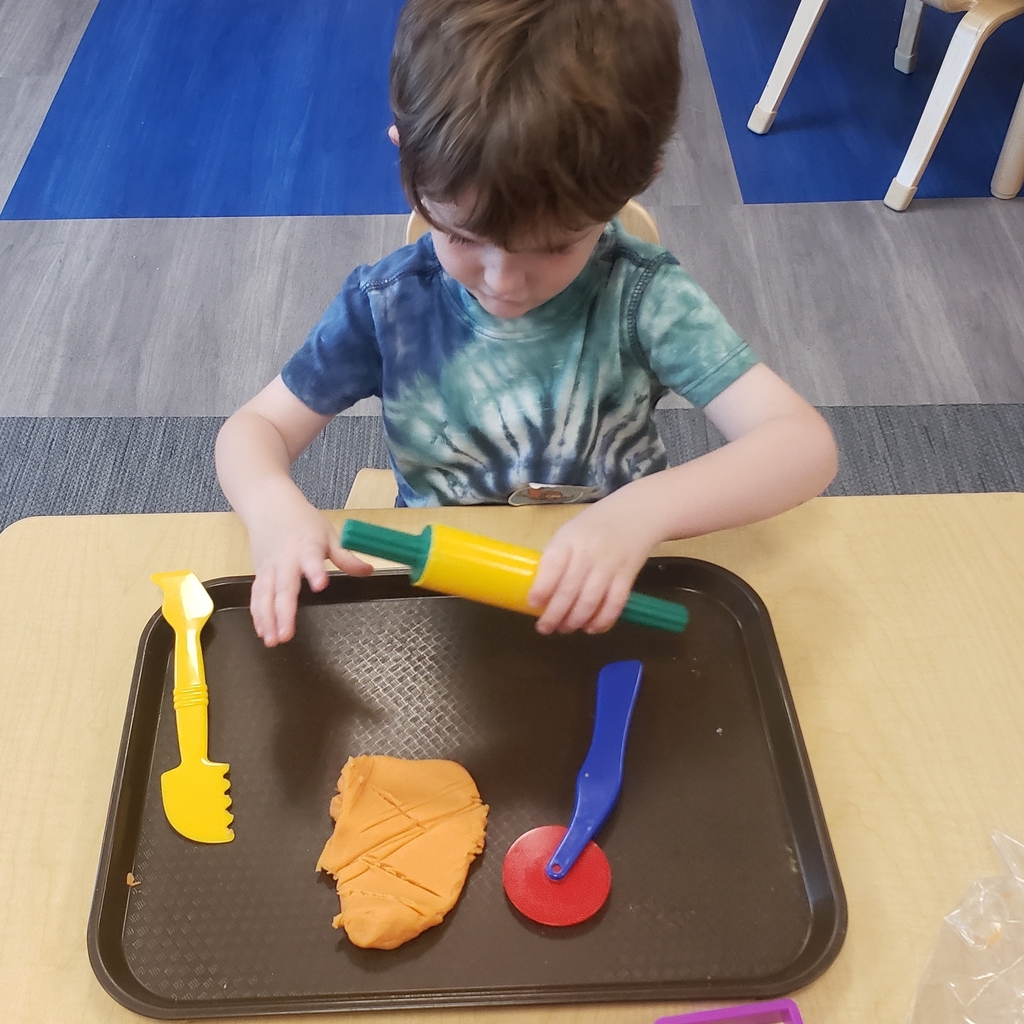 Great to see our preschool families and students enjoying Open House.