Due to Homecoming festivities and an expected large crowd for the Homecoming Football Game on 9/29/23, NO footballs, games, playing catch, etc. will be allowed inside the stadium for the safety of all spectators. The gates open at 5:30pm, kickoff is 7:00pm. We look forward to everyone coming out to cheer on our team against undefeated John Glenn. Tickets are now on sale through GoFan. Go Tigers!

Edgemont Elementary School is closed today, Wednesday, September 6, 2023 due to no power in the building. Thank you.

If you haven't already done so, please transition to our all-in-one communication platform, ParentSquare. Apple- bit.ly/iOS-PS Android- bit.ly/And-PS THANK YOU, TIGER FAMILIES!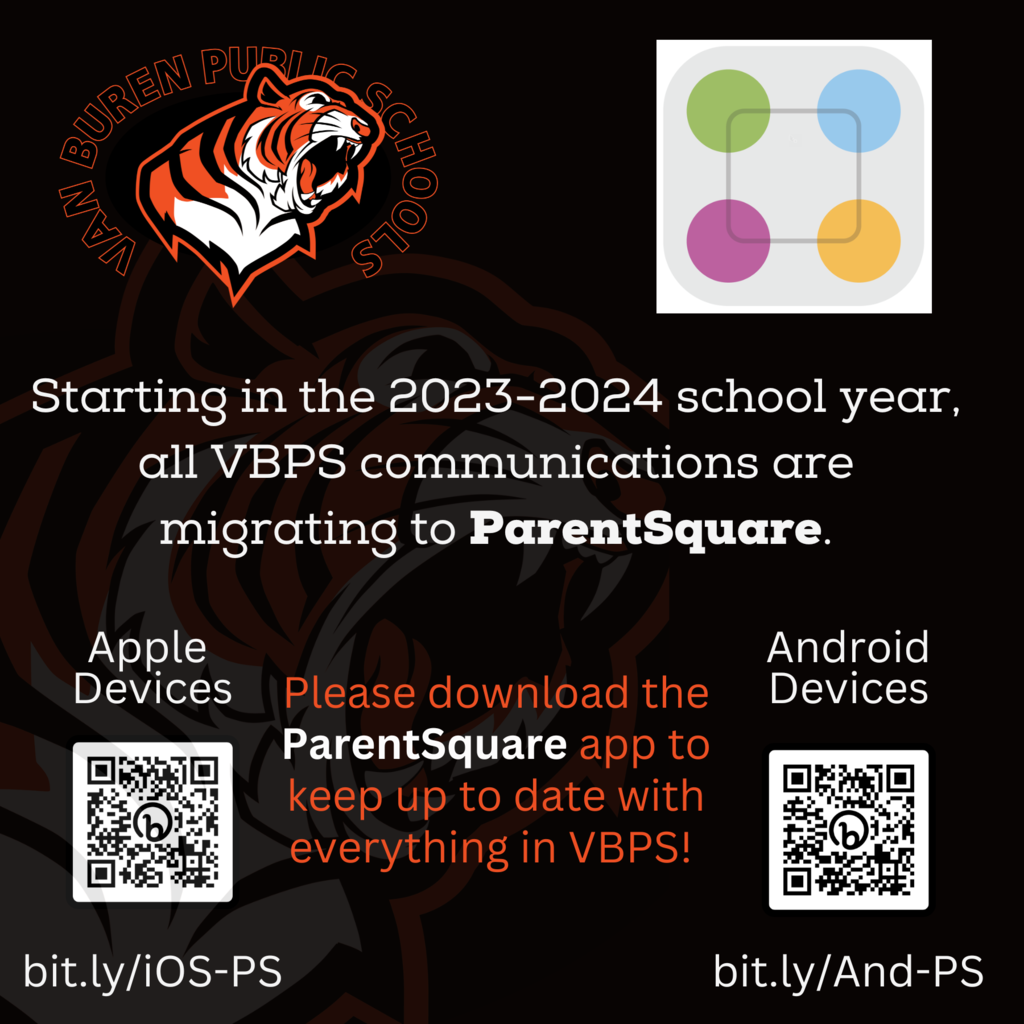 Dear Families, We have consistently heard from parents and guardians in our district that they love to be informed about what's going on in our schools. But keeping up with that communication can be overwhelming. For a parent of one student, they need to keep abreast of Facebook, texts, emails, Class Dojo or Remind, and the website. If their kid is in sports, that usually adds in a few more streams of information. If they have multiple kids across different schools, it only gets worse. We know that there is a need to simplify this process and condense the streams of information coming in to parents and guardians, and that is why we are implementing a new service called ParentSquare. ParentSquare will take the place of multiple ways of communicating to parents, and put them all into one place, instead of needing to remember which stream a piece of information came from. ParentSquare provides a safe way for district administrators, school principals, teachers, staff, coaches, and parents to: Send and receive school and class information Share pictures and files See calendar items Sign up to volunteer and much more . . . all in one centralized place! Parents—Getting Started Video is here:
https://parentsquare.zendesk.com/hc/en-us/articles/203414049-For-Parents-Getting-Started-
All district, school, grade level, and classroom information will now be sent to your computer or phone via email and/or text. For even more convenience, download the ParentSquare app (available for free for iOS and Android devices). Once you've logged in, you can set your preferences for how you're notified in a variety of ways, to best suit your needs. The experience on the web-based and app experience is very similar, so how you access it is up to you. Have questions? You can email Jason Strzalkowski,
jstrzalk@vanburenschools.net
. (BHS / McBride / ECC) or Staci Russell,
srussell1@vanburenschools.net
, (Owen, Elementary Schools) for more information. We look forward to helping you be more connected to Van Buren Public Schools!

VBPS is hosting a Summer Lunch program starting July 24th through August 17th. It will be open Monday - Thursday from 11:30a - 12:30p at Tyler Elementary School. VBPS staff will be ready to serve all VBPS students lunch for FREE. Additionally, parents can eat for $2 each. No matter which school you attend, stop in starting July 24th to grab a meal at Tyler Elementary!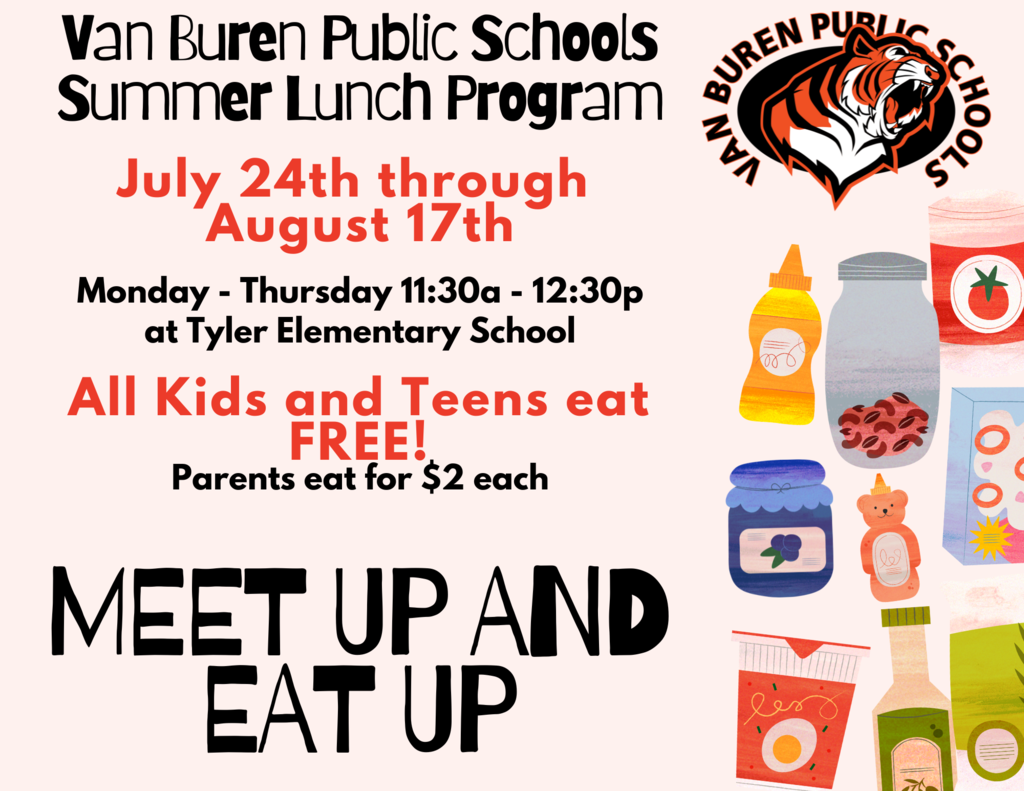 ECC staff took advantage of a spontaneous teaching opportunity. Students enjoyed watching a nearby helicopter take off. So, you may hear about this exciting event from your child this evening!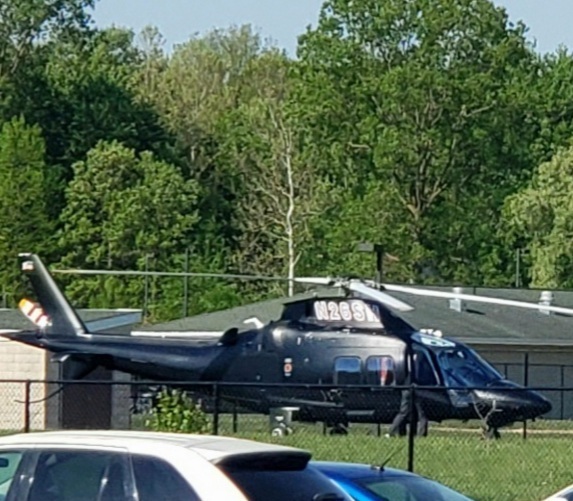 The first annual BHS Career Fair is off and running...and it's a hit! BHS students are connecting with businesses in the community to learn about the needs of each other. Some businesses are here to hire, and kids are learning what they need to do to compete. A win all around!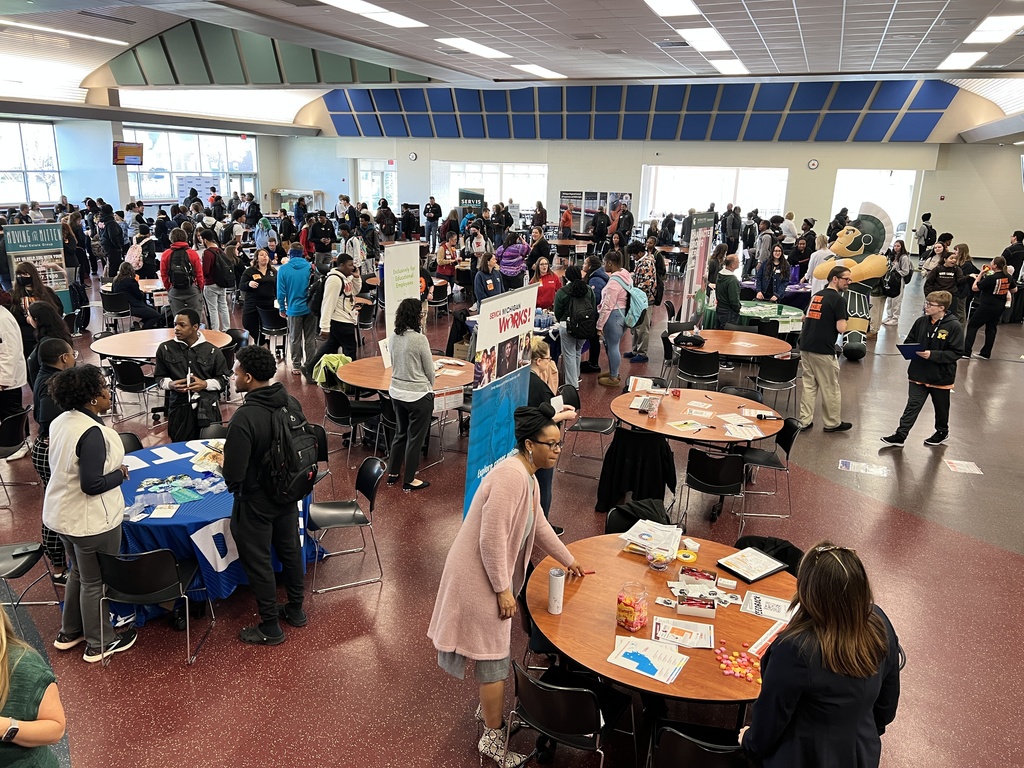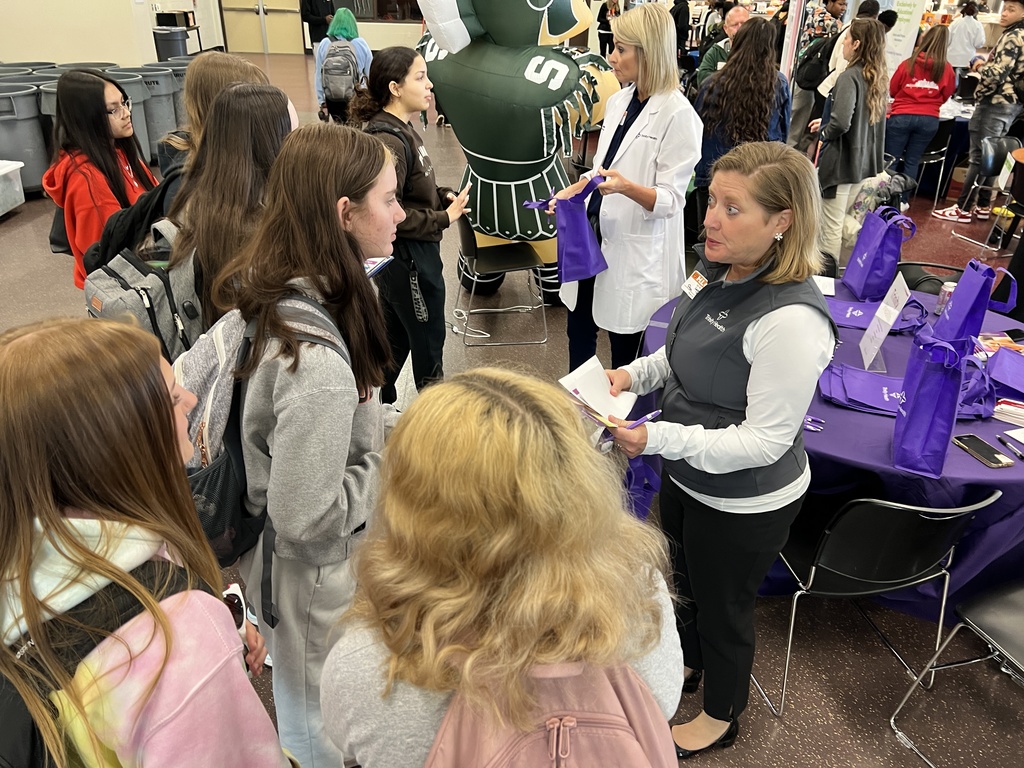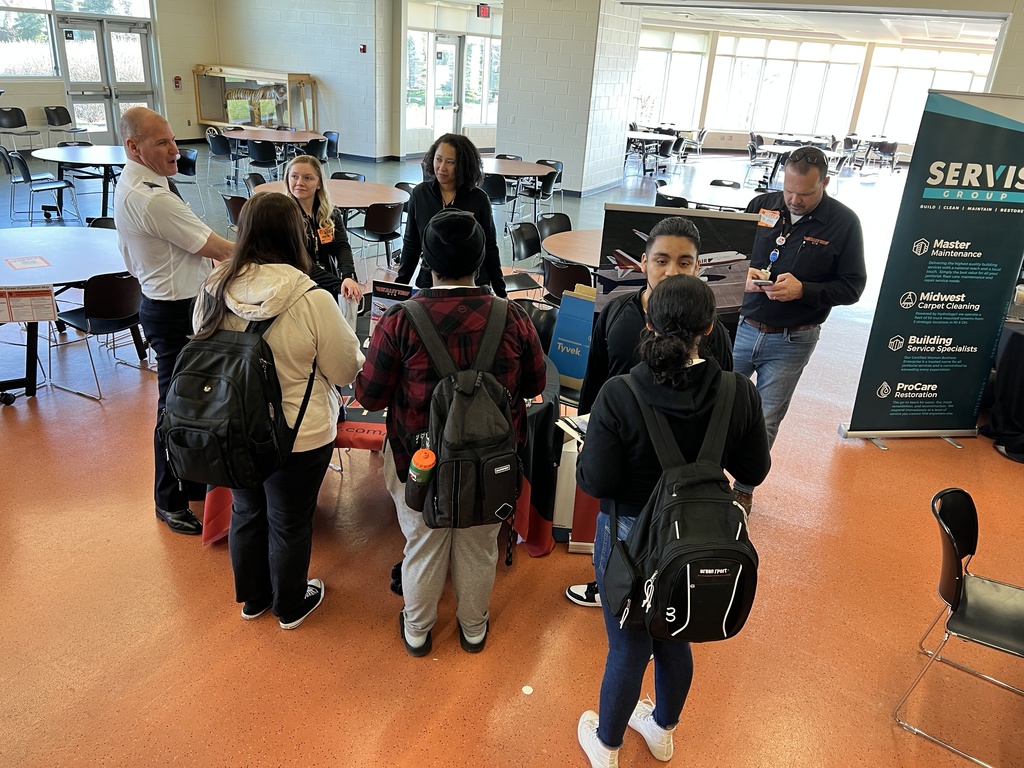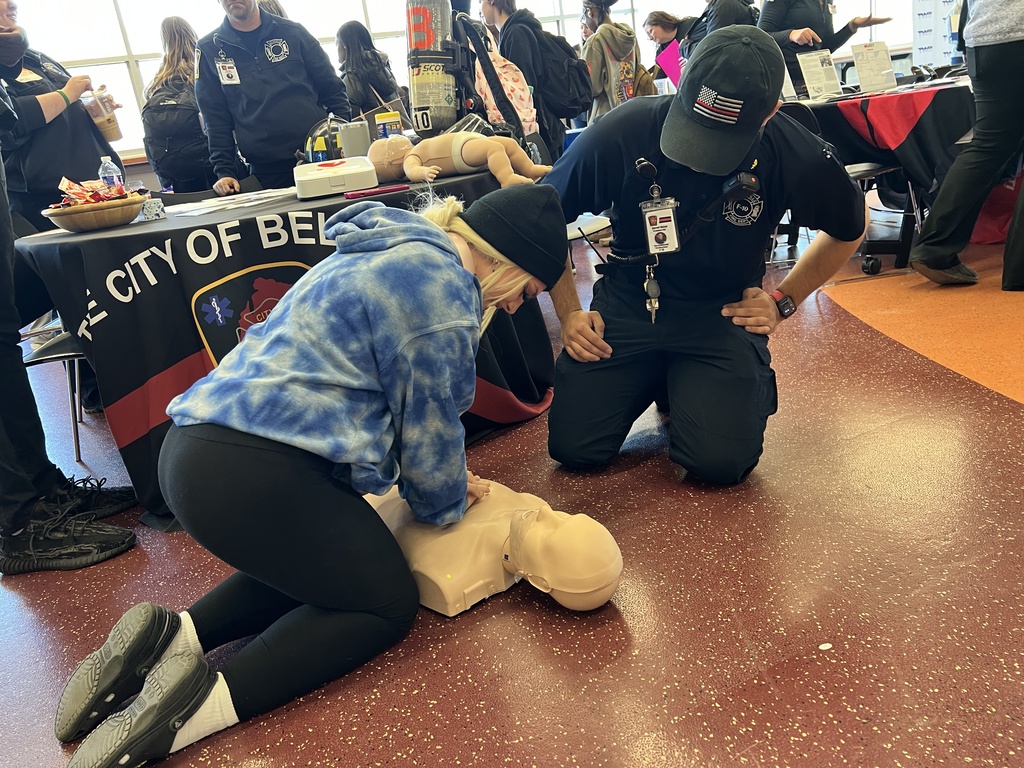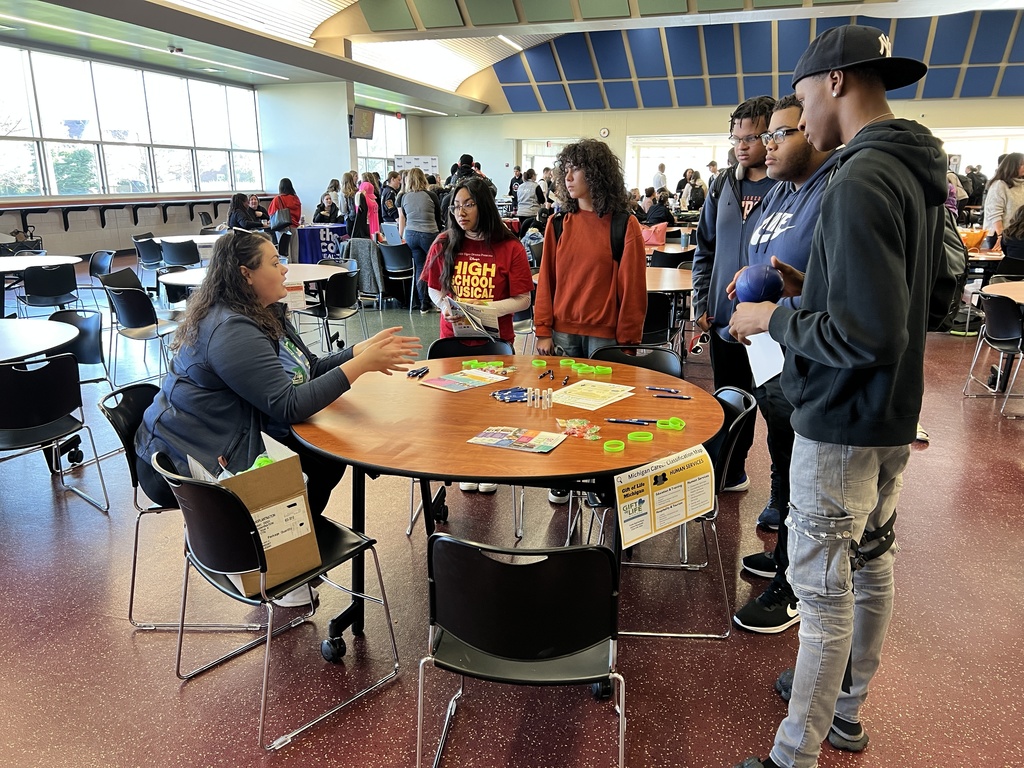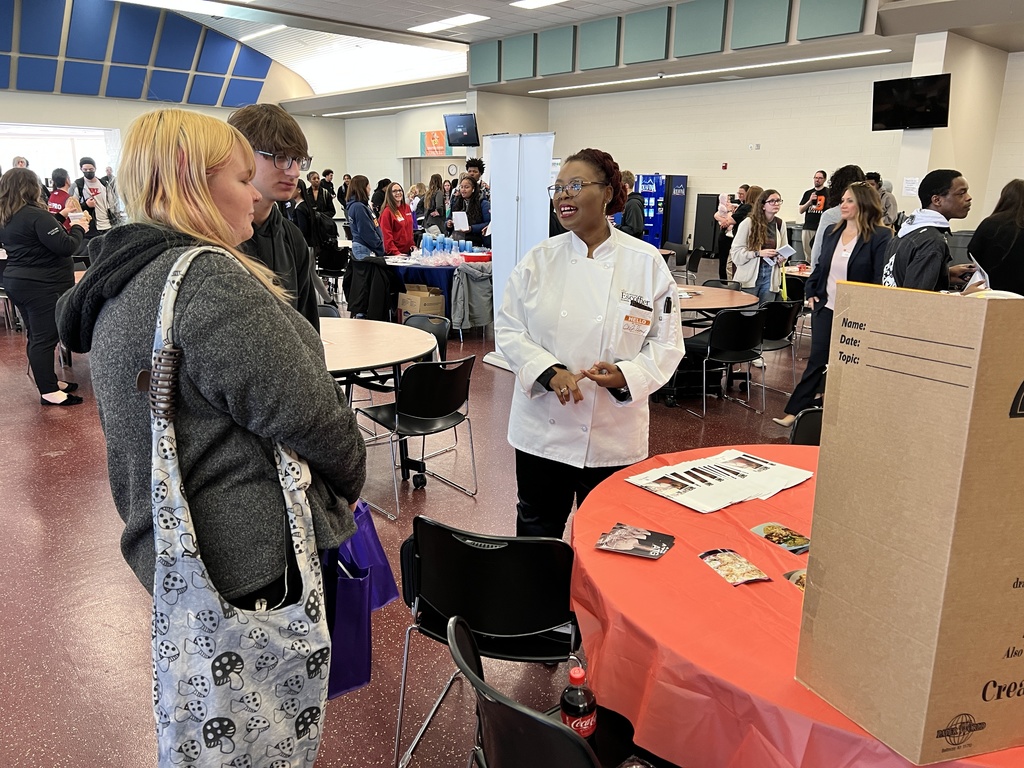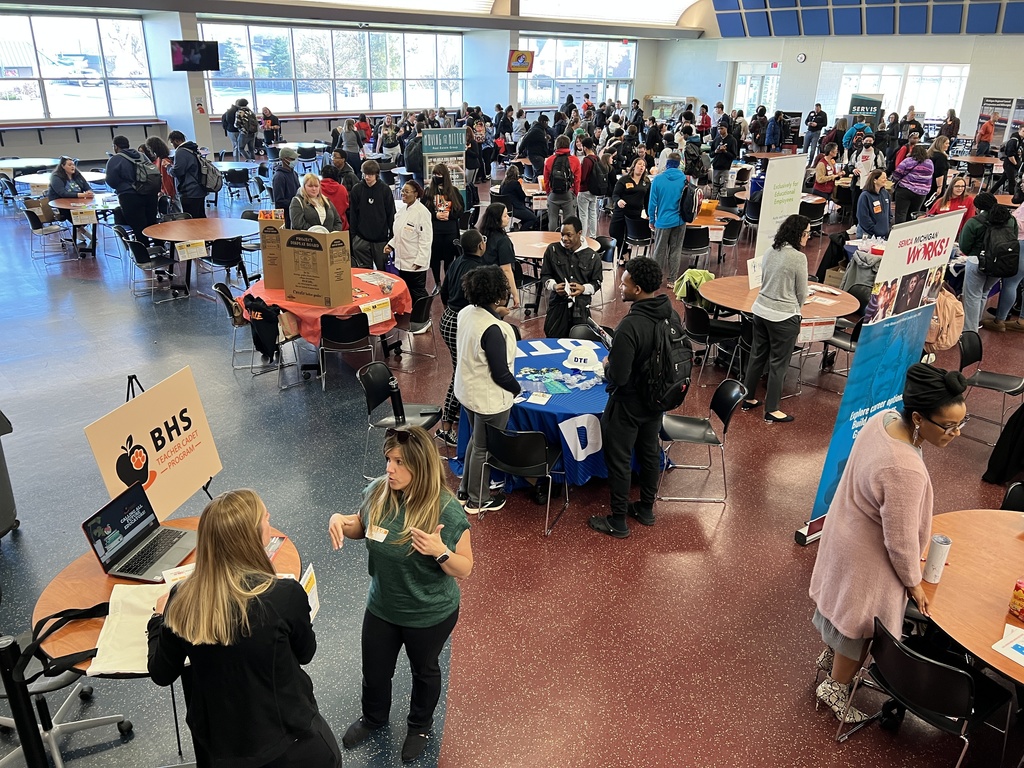 Good Afternoon. Kindergarten Round-up scheduled for this evening at Edgemont, Rawsonville, Savage and Tyler have been rescheduled for Tuesday, April 25 from 6:00 pm - 7:00 pm due to the power outages in our area. We are sorry for the inconvenience. Thank you. VBPS

Here is a group of our dedicated VBPS teachers engaging in professional development at U of M. They are developing equitable discussion practices to use during their instruction.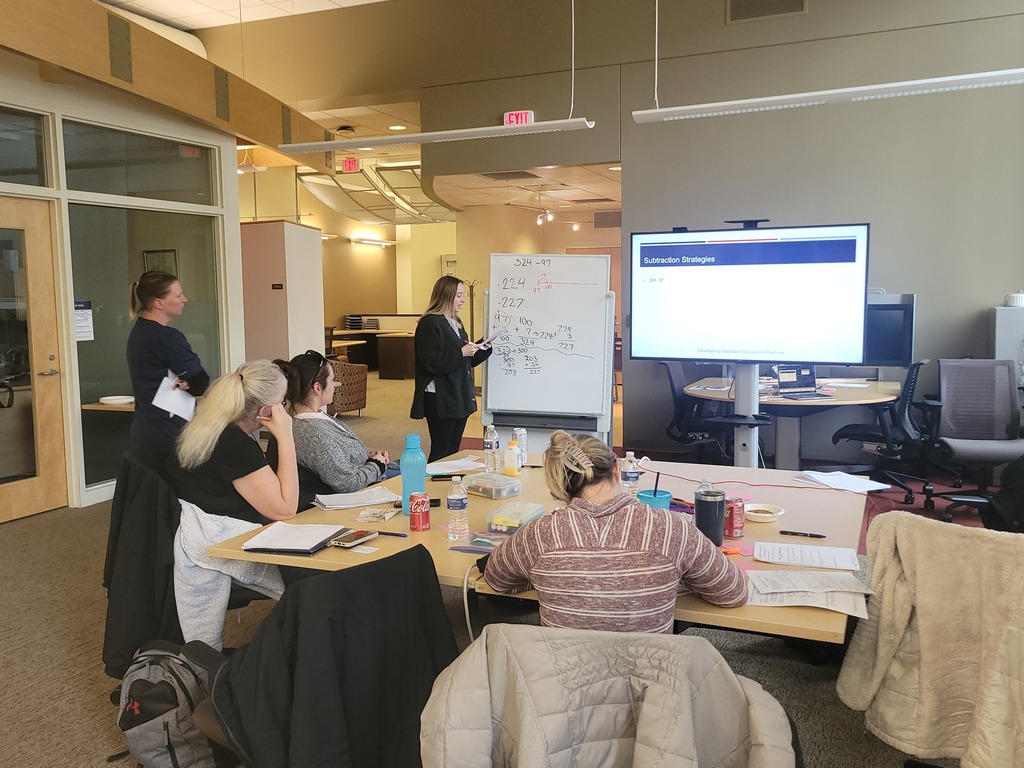 Hey you! Someone in your life needs flowers, don't they? I thought so too. Want to get a bouquet of flowers every month for only $5? Yeah, I agree, it's a great opportunity. Glad we're on the same page. The McBride PTO, in partnership with Garden Fantasy Belleville, is having sponsoring a fundraiser that is a great deal. A year's worth of flower bouquets for $60. 12 months...only $5 a month! Click here to make it happen:
https://bit.ly/mmsptoflowers
Raise money for McBride PTO and raise the spirits of someone you care for! Questions? Email Alissa Frederick at
afrederick@vanburenschools.net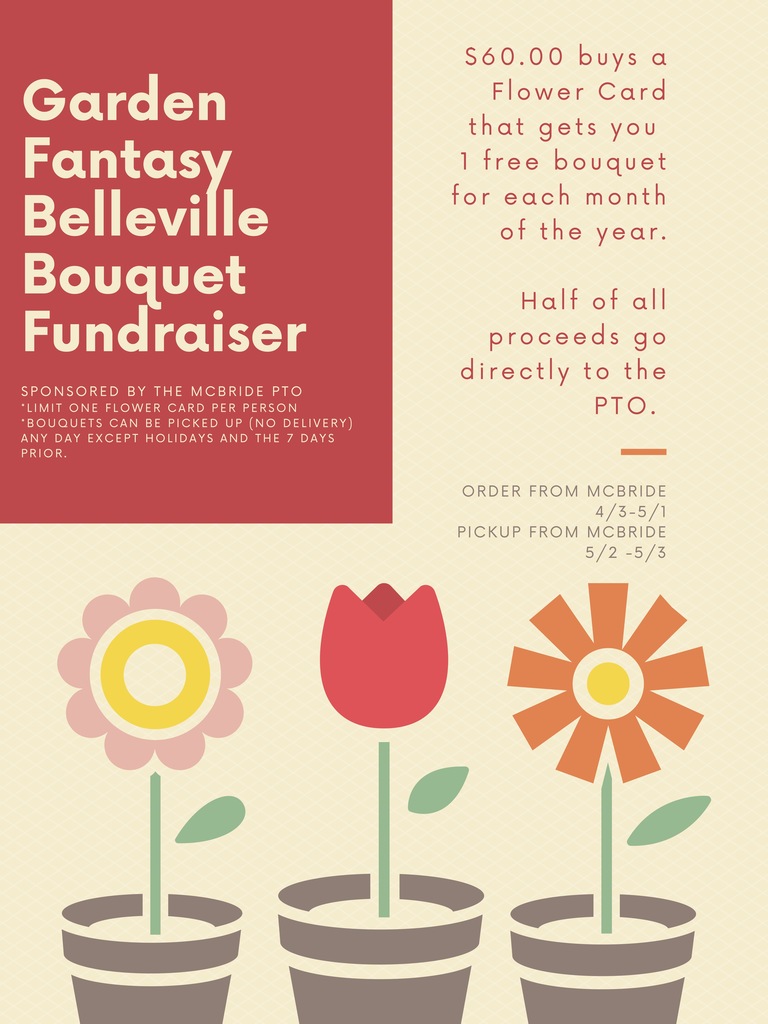 Kindergarden Round Up 2023 is coming up! Save the date on TUESDAY, APRIL 18TH 6:00 PM at each of our elementary schools. Come on it to check out the buildings, meet with the teachers, and find out everything you'll need to know for a great start on the fall. Click here to learn more about pre-enrollment for Kindergarten:
https://www.vanburenschools.net/page/how-to-enroll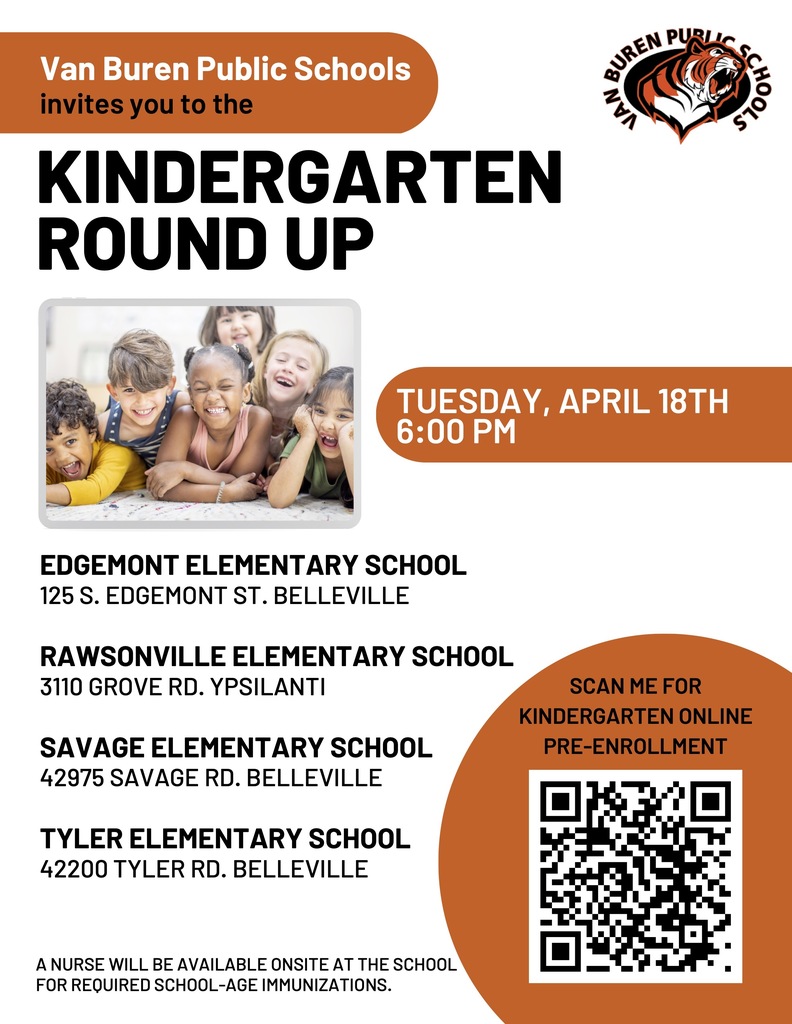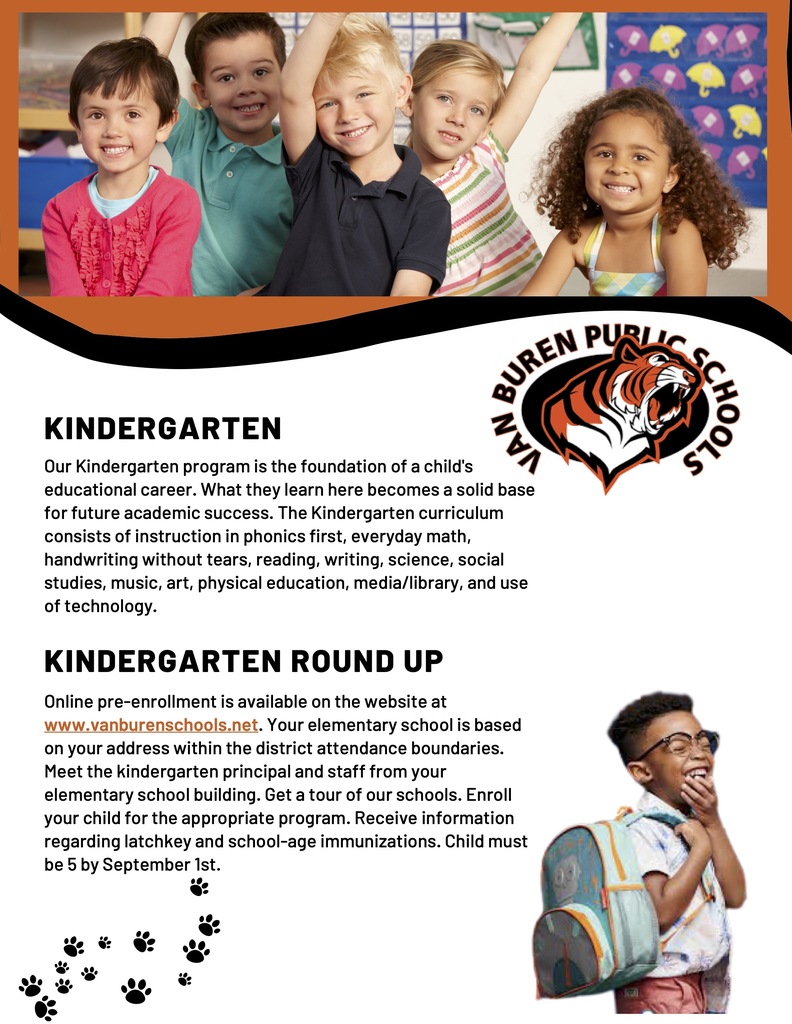 Good Evening. Van Buren Public Schools will be closed tomorrow, Friday, March 10, 2023 due to the impending winter storm. Thank you. VBPS

It's Showtime! Come on out to McBride Middle School to see the school play, It's a Madhouse! Play dates are Thursday, March 9 and Friday, March 10 at 6:00 pm and Saturday, March 11 at 12:00 pm. Tickets will be sold at the door for cash only. Tickets are $6 for adults and $5 for students and senior citizens. You won't want to miss this hilarious comedy/mystery rolled into one!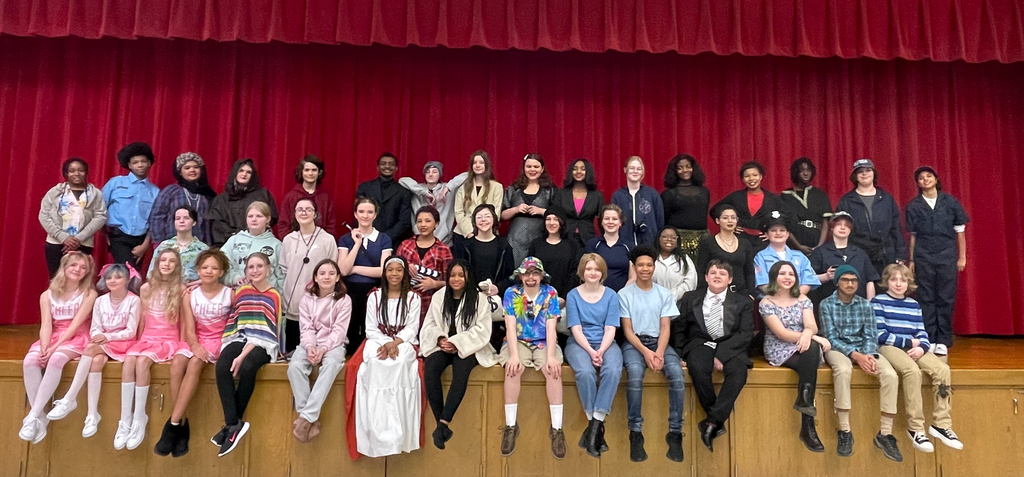 Good Morning. Edgemont Elementary School will be closed today, Friday, February 24, 2023 due to no power in the building. Thank you. VBPS

Good evening. Van Buren Public Schools will be closed tomorrow, Thursday, February 23, 2023 due to the power outages and icy road conditions. Thank you.

Good morning. Van Buren Public Schools will be closed today, Wednesday, February 22, 2023 due to the impending ice storm and hazardous road conditions. Thank you.

We're excited to share that U of M Medical Center has partnered with Belleville High School in order for three of our students to spend the summer researching at U of M Medical Center on a project of their choice alongside a graduate student and/or professor. BHS students will earn a $4000 stipend for the summer. There is no GPA requirement, official application, or research experience required, although students do need their own transportation to Ann Arbor each weekday from June 16-Aug 18th. There will be an information meeting with the U of M program coordinators Thursday, March 2nd during Tiger Time in the mini auditorium for any current sophomore or junior interested. Students will need to sign up ahead of time using the QR code on the attached flyer. Please encourage your students to learn more. We have attached the site for more information. U of M does not want students to fill out the interest survey until after they have been to the presentation tinyurl.com/UMBioMedFocus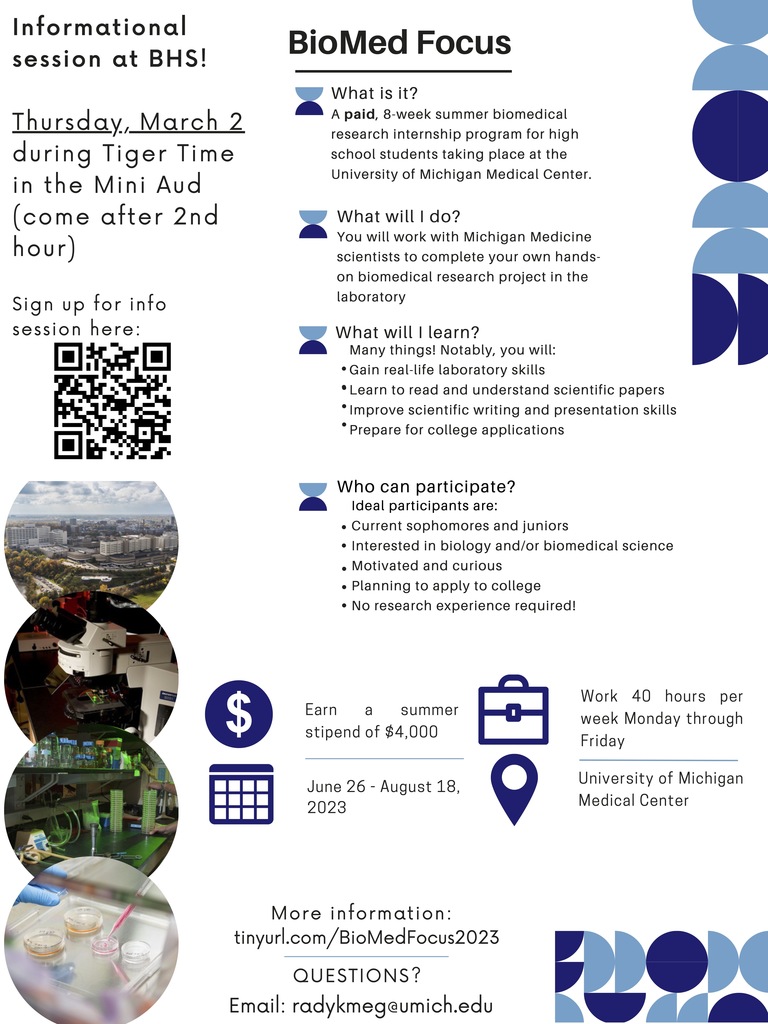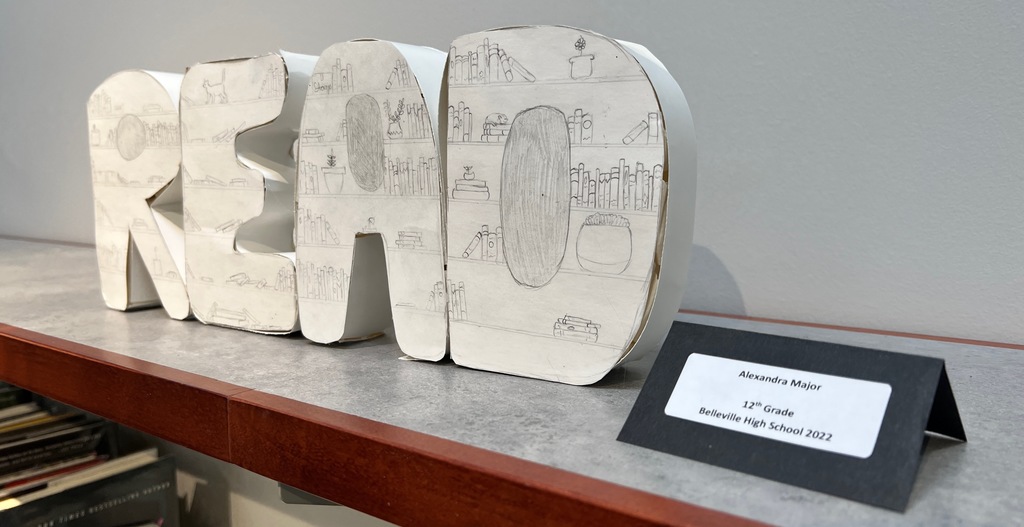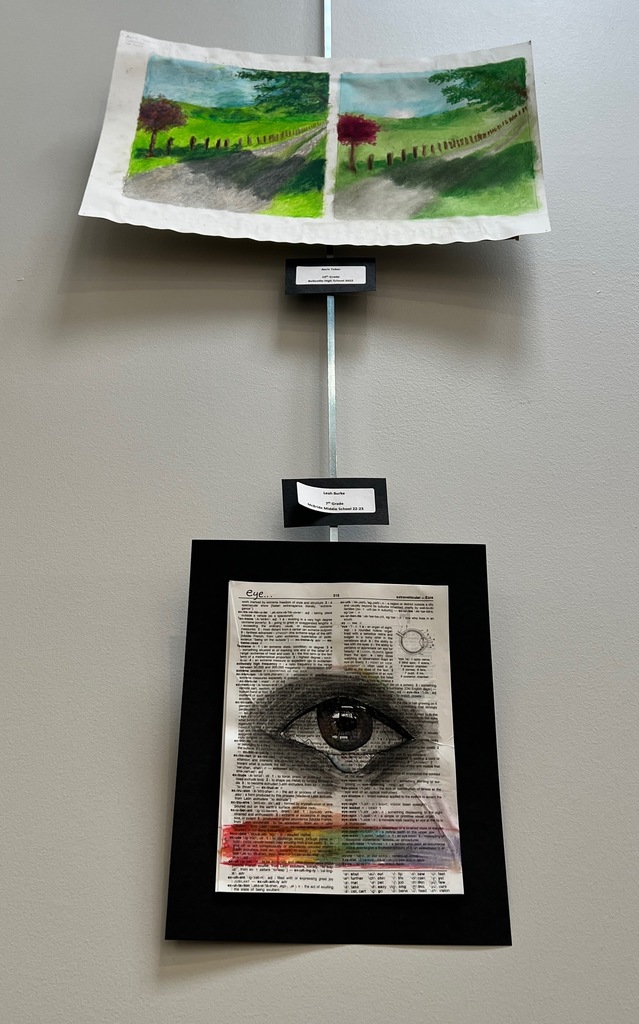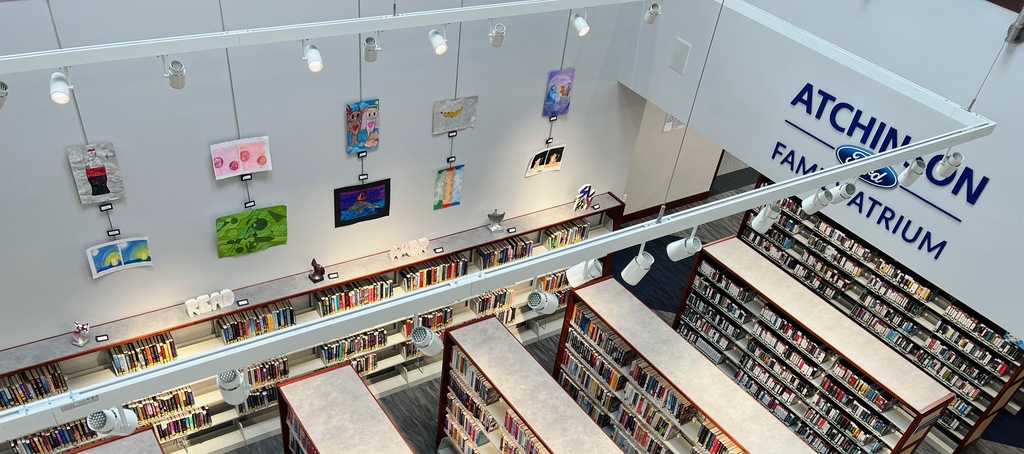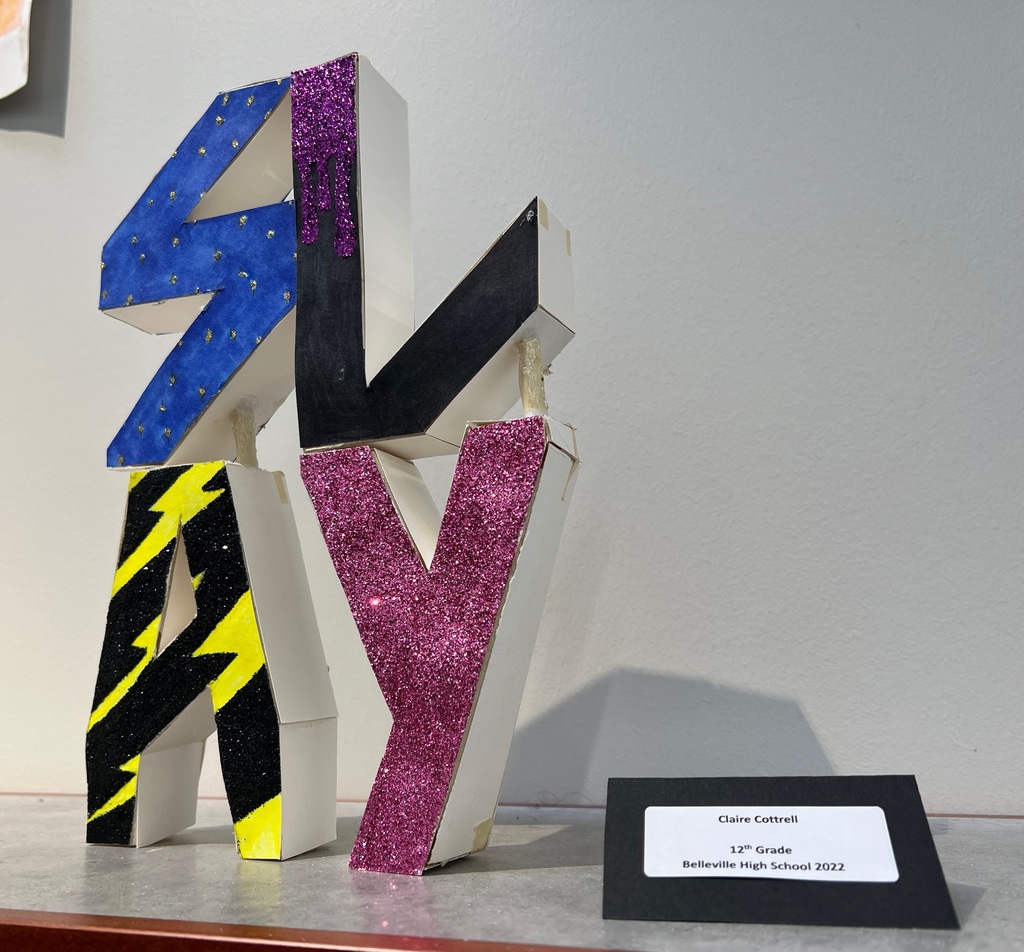 Van Buren Public Schools will be closed today, January 26, 2023 due to the conditions of our back roads. Thank you. VBPS

Good Evening. We are closing school tomorrow, Wednesday, January 25, 2023 due to the impending snow storm that will be hitting our community during the school day. Thank you, VBPS