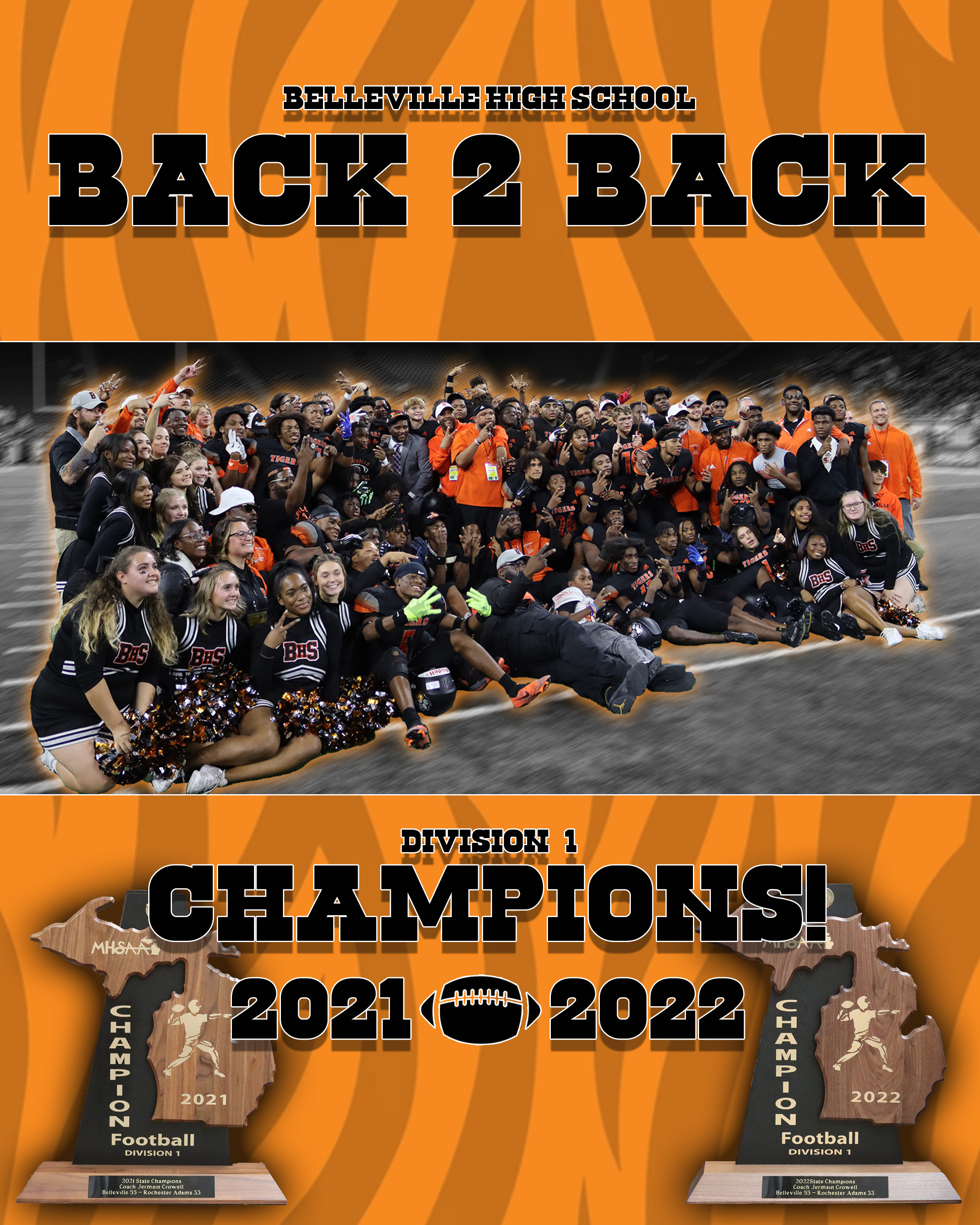 On Saturday, November 26th, the Belleville Tiger's Varsity Football Team defeated Caledonia 35 to 17 in a hard-fought game at Ford Field in Detroit capturing back-to-back Division 1 State Titles. The first half of the game was highly competitive and was played to a 14 to 14 tie after a late drive by Belleville at the end of the first half. After a defensive stop by each team to begin the second half, Caledonia marched down the field on its second drive tacking on 3 points to take a 17 to 14 lead around the halfway point of the 3rd quarter.
Belleville would respond with a touchdown, and its defensive didn't allow another score the rest of the game as the Tigers dominated the last quarter and a half scoring 3 times and smothering Caledonia's offense the remainder of the contest.
A special thank you goes out to everyone who came out to support the guys from the parade to the game as the support helped make the day special for everyone in our community! Lastly, none of this would be possible without the commitment of coaches and players to be the best versions of themselves possible. Thank you to everyone who made this happen.