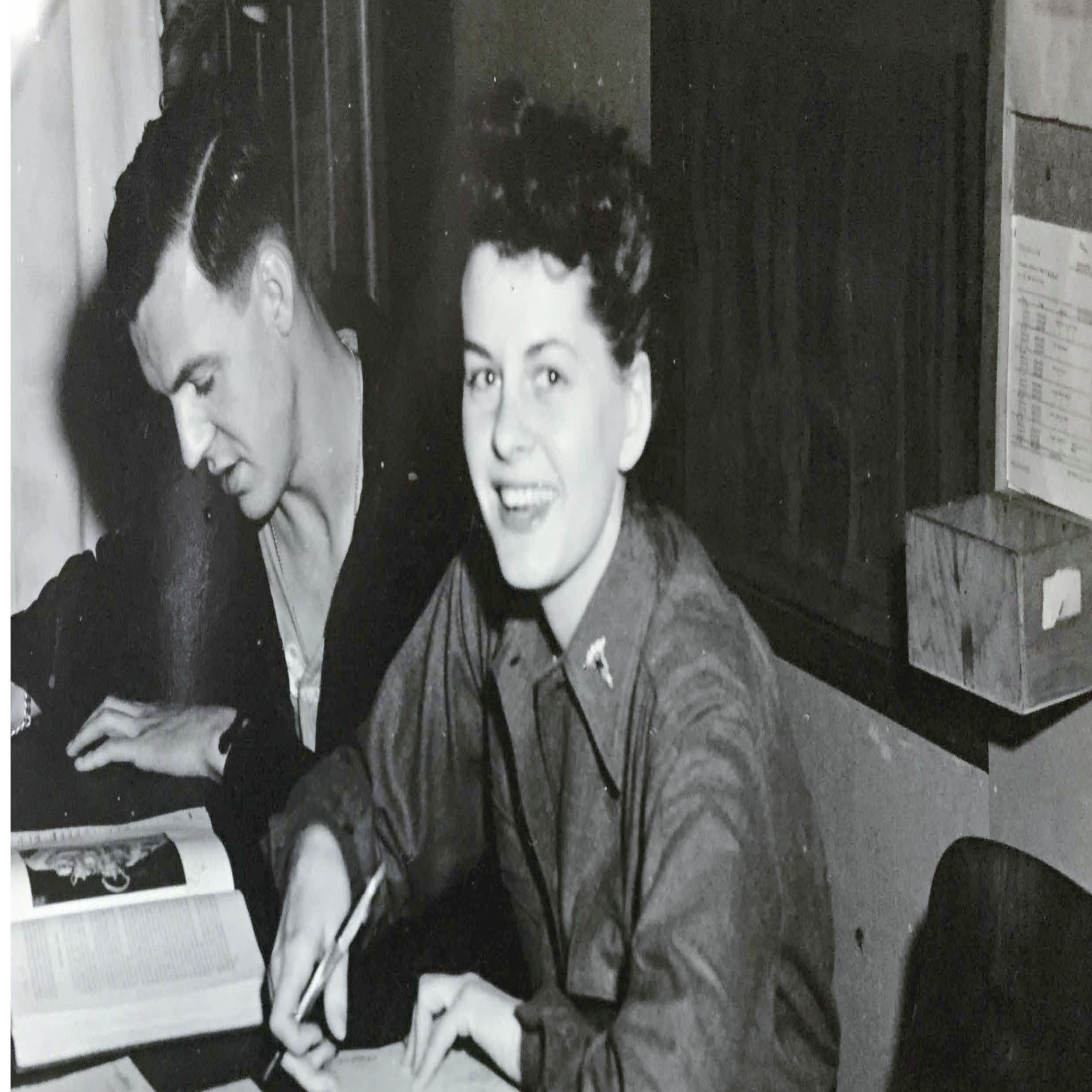 CLASS OF 1938
Though born in Belleville, over 100 years ago, Bettina Caldwell's first words were in French. Bettina's mother Rachelle, went to France to visit her mother, dying of cancer, and took baby Bettina with her. They remained in France for 18 months. Bettina's parents first met in France when her father, Clifford, who hailed from Texas, was stationed near Beaune, France during World War I. Rachelle came from an upper-class family, yet worked in a French laundry during the War. The couple married in Beaune, but relocated to Clifford's home in Texas. Because Rachelle was terribly homesick, the couple moved to Belleville, where Rachelle's good friend, Marcelle now lived.
Bettina's family returned to Michigan after her grandmother's passing, adding a sister. She grew up during the depression, which led to their family losing their home. The family scraped up enough money to buy an acre of land outside of Belleville where her father built the family a home by himself. Her father, who is a self-taught electrician, taught Bettina a number of useful skills. She also enjoyed sewing, embroidery, gardening, and cooking.
When Bettina was six years old, she saw how a neighbor was cared for by her sister who was a nurse, when she was ill. The care the sister provided made a strong impression on Bettina as a young child. After graduating from Belleville High School in 1938, Bettina trained for three years at Grace Hospital in Detroit, returning home on weekends.
On December 7, 1941 - shortly after she completed her training - radio broadcasts reported the bombing at Pearl Harbor. Just two months later, Bettina enlisted and was activated for duty as an Army nurse. As the youngest nurse in the 17th General Hospital Unit group, she spent the next five years awaiting the Allies' invasion of Italy. Later she was stationed in Naples, Italy, where she worked twenty miles from the front lines. Working alternately in a hospital run by nuns and in "the huts" (a tent campus on the hospital grounds), she treated trench foot and other debilitating ailments. On leave, Bettina traveled extensively with friends and officers, and met celebrities supporting the war effort.
Bettina worked for Veterans Affairs and at a private practice before moving into industrial nursing at Ford's Engineering and Research Center.