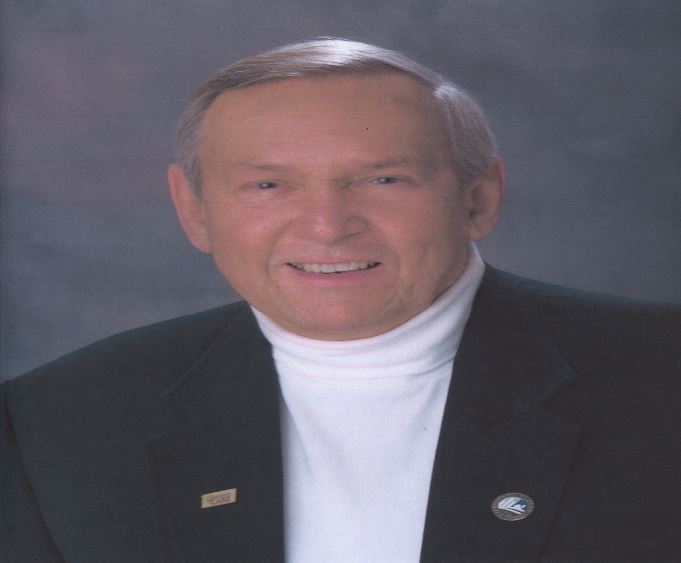 FRANK ROCHOWIAK
Class of 1957
Frank Rochowiak is receiving the honor of Distinguished Graduate of Belleville High School for his advocacy and community service in the agriculture education.
Frank Rochowiak, class of 1957, is an agriculture educator and promoter. He attended Michigan State University with a concentration in Agriculture. He also attended Henry Ford Community College in the Pipefitter Skilled Trades Program and retired as a pipefitter supervisor from Ford Motor Company and Rouge Steel after forty years of service. At that time, Frank and his brother, Walter Rochowiak, opened Garden Fantasy Greenhouses in Belleville. Garden Fantasy donated plants and their services to local organizations such as the Boy Scouts, Wayne County Fair Association, local churches and schools. They also farmed 1,000 acres in Belleville and sold fresh vegetables and fruits at their roadside market.
Frank served as founder and president of the Tri- Two-Cylinder Tractor Club to preserve the history of farm machinery and tractors of all brands and provide education to the public. He taught tractor safety classes for young farmers promoting safety on the farm. The club also offered demonstrations on how to repair and restore antique machinery.
Frank has been a Michigan Farm Bureau Member for almost sixty years. He has been awarded Michigan Farm Bureau Volunteer of the Year Award (2002) and Farm Bureau Promoter of the year (2012). Serving Wayne County, he was chairperson of promotion education, membership committee and newsletter for seventeen years. He also traveled to China to promote Michigan Agriculture and has attended Michigan and Washington DC legislative sessions promoting agriculture. As a Farm Bureau Leader, Frank spear headed and arranged for Project Red, Rural Education Days, at the local Wayne County Fairgrounds where 1,000 to 1,500 third graders each year learned about where their food comes from.
In 2005, the non-profit organization Wayne County Fairgrounds in Belleville was in financial trouble and the community was in danger of losing the historical 4-H and agricultural way of life. As President of the Wayne County Fair Board, Frank and the other board members were able to establish solvency for the organization. Community activities such as the 4-H Annual Fair, Halloween activities and track entertainment, and the updated dining hall for graduations, weddings, showers, meetings and employee functions have provided fellowship for adults and children.
For the last sixty-five years, Frank has been sharing his compassion and knowledge of agriculture locally, nationally, and globally.