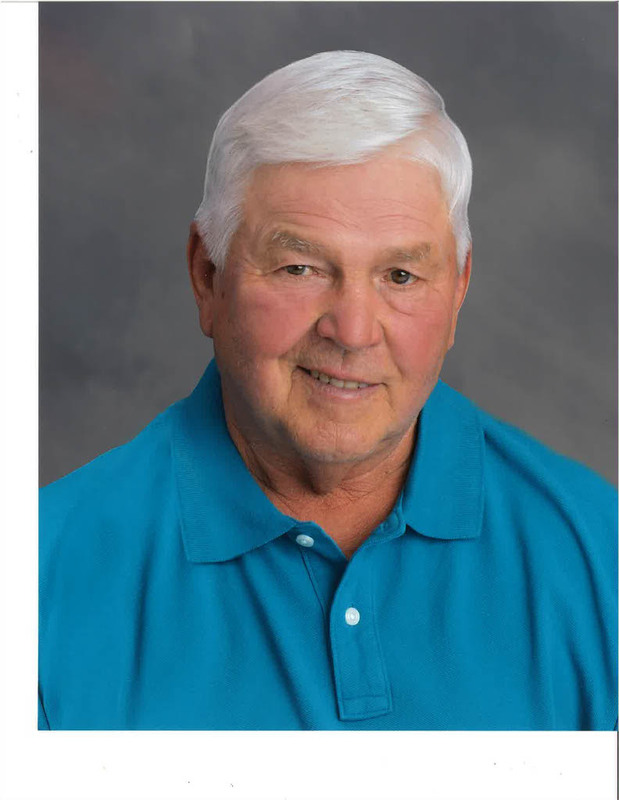 WILLIAM BUDD
Class of 1960
William (Bill) James Budd was born on October 17, 1942 to Jack and Gladys Budd of Belleville, Michigan. He was the second of three children all of whom graduated from Belleville High School. Bill graduated from BHS in 1960 and went on to graduate from Michigan State University in 1962. He married Sharry Hawkes of New Boston in 1964. They were married for 52 years and raised three sons, all graduates of BHS (Jim '84, Jeff '87 and Jay '92).
Growing up, Bill worked alongside his family raising registered Holstein cows. The Budd dairy herd set numerous milking records, including four world records. The Budd Holsteins appeared on the cover of the prestigious World magazine, which highlights the milking industry, a total of seven times. Bill and his family, through its herd, were instrumental in improving not only the Michigan Dairy industry but the national dairy industry, as well.
As the Detroit area population grew, the I-94 expressway was expanded which split the family farm in two. Although the Budd's did not want to leave the family farm, they sold off their dairy business in 1972 and formed JR Budd, Inc., a construction company. The company concentrated on site excavation, but also built roads, houses and performed various other construction activities.
Even while running the excavation company, the Budd family continued to farm, raising field crops and their signature white sweet corn. They also began raising Standardbred harness racing horses. Over the years, they achieved various degrees of success with breeding and training the horses on the family farm. Bill received his horse trainer's license and also trained as a blacksmith.
Eventually, the family reinvented itself again and started Budd's Produce. Together with his brother Tom (BHS 1964), sons, grandchildren, and many friends, they built a thriving fruit and vegetable stand that continues to this day, specializing in their white sweet corn and other homegrown produce.
During his high school years, Bill was a member of the undefeated 1958 football team. He always followed BHS sports and attended numerous BHS events over the years.
Bill left his mark on the Belleville and Van Buren Township communities in many different ways. Early on it came from the notoriety of the family dairy herd. Then he was involved with the building of many homes and businesses as the area population grew. Later in life he provided fresh produce for the community he called home. He was very involved with his church and served in many different roles as he was always available to help others in need. Bill was happy and proud to have been named the Grand Marshal of the Strawberry Festival Parade in 2015, and to be recognized by the Belleville Area Museum and Historical Society for his contributions.
Bill's greatest legacy was having his three sons graduate from BHS, with three grandchildren soon to follow. He loved the school and the community that filled his life.
Following his death, over $6,500 was contributed in his memory to the Legacy of Excellence Scholarship Fund that provides scholarships to BHS seniors. Bill would be happy to have this as part of his legacy.