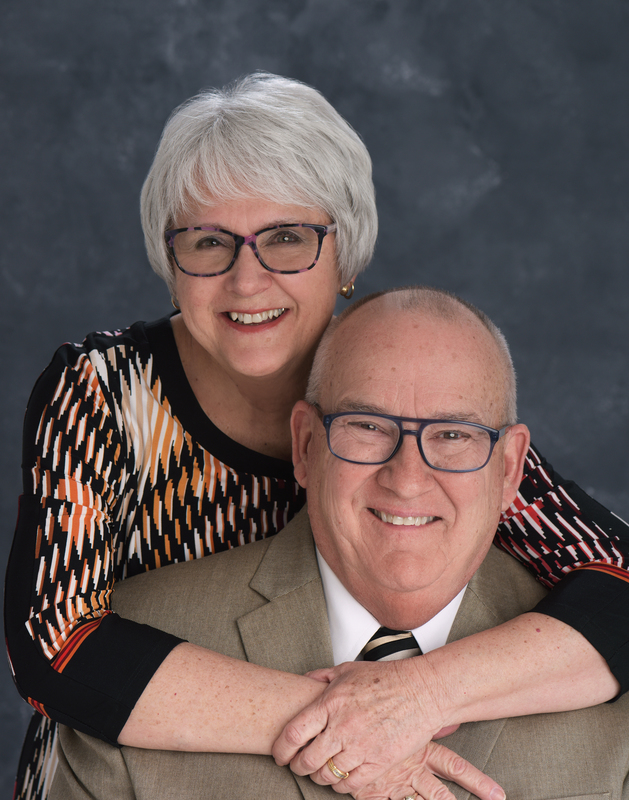 JACK & ROSEMARY LORIA
Class of 1964 and Class of 1966 Respectively
Jack and Rosemary Loria are life-long residents of the Belleville Area. Jack moved to the city of Belleville at age two with his family. Rosemary lived in the city with her parents until moving to Van Buren Township as a toddler. Both attended St. Anthony Grade School and graduated from Belleville High School. Jack and Rosemary married in 1969, and lived in Van Buren Township until purchasing their home in the city of Belleville in 1972 where they raised their two children and still reside today.
Rosemary's work history includes Main Street businesses such as, Mel's Cleaners, Young's Market, and H.R. Deering Agency. She retired from Van Buren Public Schools in 2005 after 10 years. Jack worked for American Airlines for 38 years. In 1974, Jack joined the Belleville Fire Department where he volunteered for 27 years, retiring in 2005 as Fire Chief.
Over the years Jack and Rosemary have given many volunteer hours with Cub Scouts, Boy Scouts, St. Anthony School, BHS Swimming, BHS Football, umpiring softball and baseball, BHS musicals, and being involved with the original Strawberry Festival at St. Anthony Church.
Jack and Rosemary have been active in the city of Belleville over many years, serving on the Planning Commission, Belleville City Council, and the Belleville Downtown Development Authority (Belleville DDA). Currently, Jack is Mayor Pro-Tem on the City Council and Rosemary is chairperson of the Belleville DDA. Their love for the city of Belleville and the pride they take in keeping it an exceptional place to live can be seen and felt in the myriad of political and social activities in which they participate.