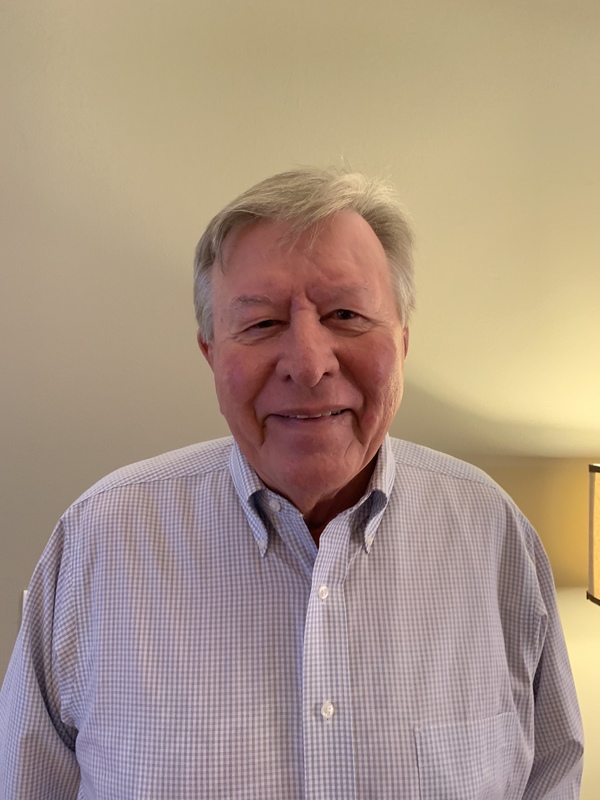 GERALD LUKOMSKI
CLASS OF 1954
Gerald Lukomski was born at home on a farm in Sumpter Township on September 23, 1936. He attended Sumpter Township Schools through eighth grade and enrolled in Belleville High School in 1950. After graduation in 1954, he was employed at Industrial Wirecloth Company in Wayne and in 1975 enrolled in night classes at the Detroit Institute of Technology (DIT), majoring in Mechanical Engineering. During the next ten years, Mr. Lukomski worked at the Fisher Body Division of General Motors and continued to attend night school. He graduated in 1967 with a Bachelor of Science degree in Mechanical Engineering. During that period of time, he got married, had three children, and was in the Michigan National Guard.
In 1967, Mr. Lukomski left General Motors to pursue a career in sales and worked for several companies prior to joining Motorola in 1971, working as a sales engineer in the Detroit office. In 1972, he was promoted to Sales Manager and transferred to Motorola's World Headquarters in Chicago, IL. Mr. Lukomski worked in several different management positions, culminating in a promotion to Vice President of Manufacturing for Automotive and Industrial Electronics Group (AIEG) in 1987. His next assignment was Vice President and Director of the European Region for AIEG from 1989 to 1992, residing in England, UK.
Mr. Lukomski returned to the US to become President of Motorola Lighting, a wholly-owned subsidiary of Motorola, and served in that capacity until 1995. He returned to Europe as Corporate Vice President of Europe, Middle East, and Africa. During that assignment, he served on the U.S.-Egypt President's business council, the Advisory Board of the Higher College of Technology – United Arab Emirates, and represented Motorola on the U.S.-Saudi Arabia business council. Mr. Lukomski repatriated back to the U.S. in 1999 and served as Corporate Vice President of Motorola University until his retirement in 2001. He traveled to 58 countries while working for Motorola.
Gerald Lukomski volunteered on the St. Edith Board of Education in Livonia, MI; on the St. James Board of Education in Arlington Heights, IL; as a coach for boy's little league baseball and girls' softball; and as a Boy Scout Webelos leader.
Mr. Lukomski has been a member of the Society of Automotive Engineers for 50 years.
Gerald Lukomski has been married to Camille for 55 years, together raising four children: a son and three daughters. They are proud grandparents to nine grandchildren.