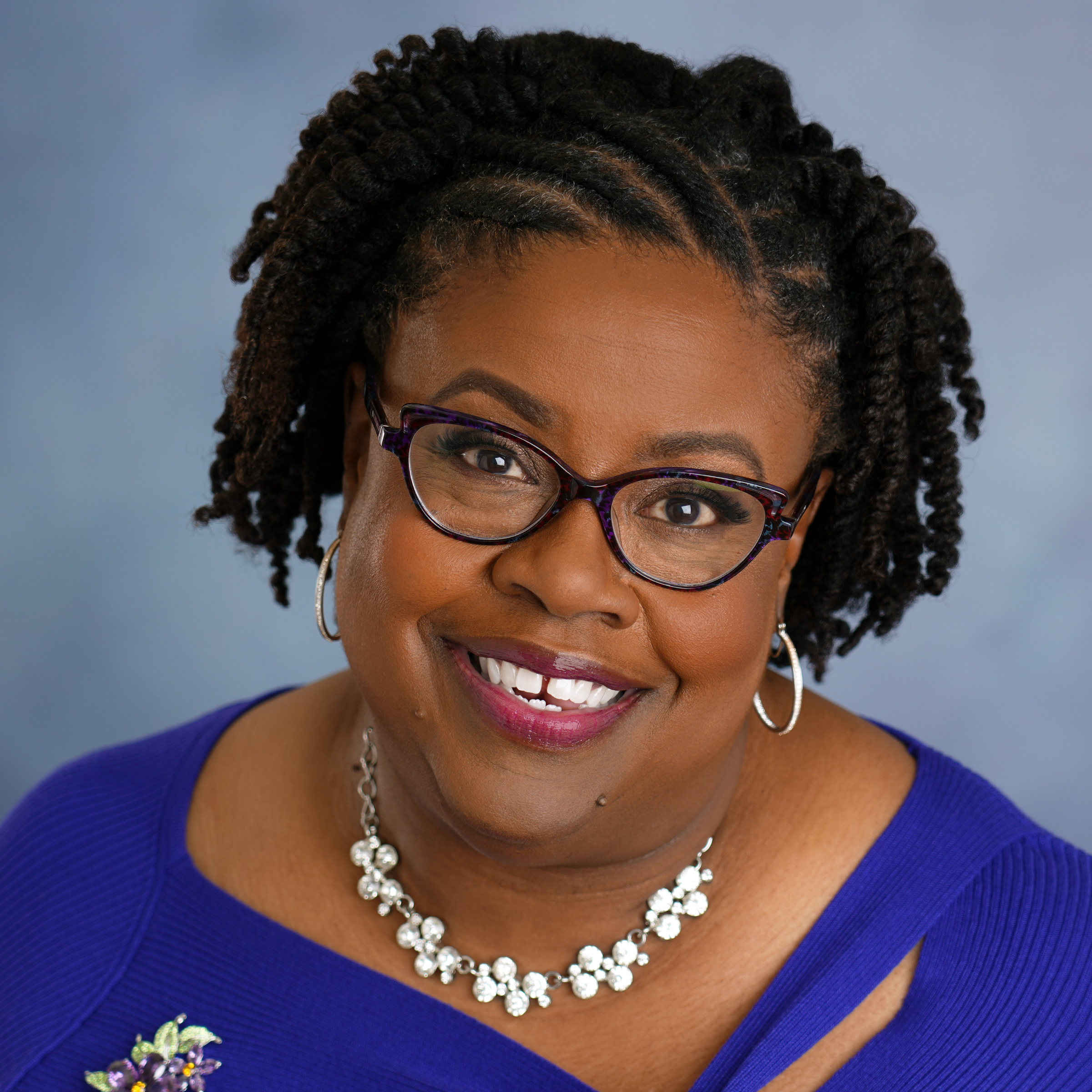 KATHERINE L. WEATHERS
CLASS OF 1982
Katherine L. Weathers (Kathy) was a Belleville student from Kindergarten until 12th grade. She started her school experience at Rawsonville elementary, continued to South Junior High School, and graduated from Belleville High School in 1982. During her high school years, Kathy was the Class Treasurer, Yearbook Editor, Cheerleader, Symphony Band member, Track team manager, a member of the National Honor Society, and maintained a part-time job with TJ Maxx. She is a proud HBCU graduate of Central State University in Wilberforce, Ohio – B.S. in Accounting, as well as Eastern Michigan University in Ypsilanti, Michigan – M.A. Educational Leadership - Higher Education/Student Affairs.
During Kathy's high school days she was active in student activities and has continued that drive to actively provide opportunities for students via entertainment, schooling and educational political activism. Currently residing in the Ypsilanti Community School system, she remains active and engaged with the decision making of the YCS school board, and ran for an open position on the board in 2009. Most recently, she served for two-terms as the president of Delta Sigma Theta Sorority, Incorporated, Ann Arbor Alumnae Chapter that serves the Washtenaw County community.
Serving others brings Kathy joy and she has found the perfect career to be able to do just that. She is currently the Assistant Director of Scholarship for the College of Literature, Science and the Arts at the University of Michigan where she awards and oversees the awarding of scholarships in excess of $8 million dollars. She has recently discovered a gift of fundraising and grant writing, securing in excess of $230,000 for community projects and scholarships for her sorority. One of the grants that she is most proud of is for the Silver Foxes and Gents monthly events, open to seniors in the Washtenaw Community with sessions on mental and physical health, game time, socializing activities, dance lessons and healthy refreshments.
Kathy continues to express the same jubilant, take-charge drive that she was known for in high school, as she is working now on the plans for the 40th BHS High School Reunion that will be held in October 2022.
Kathy is a proud mother of a 31-year-old son, Donald EL Spencer, and 18-month-old granddaughter, London Katherine Spencer.