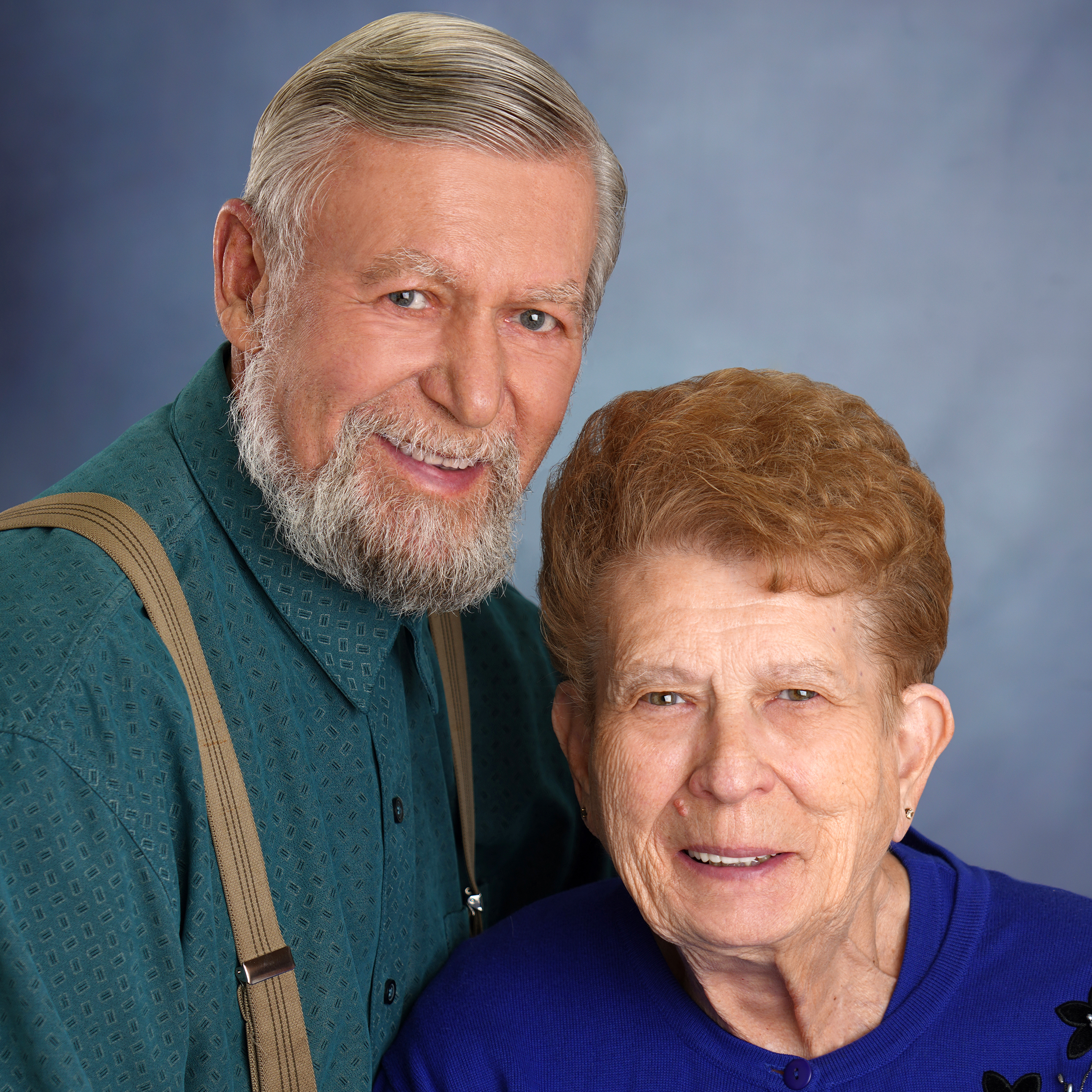 WALTER & JOYCE ROCHOWIAK
CLASS OF 1963
Walt & Joyce Rochowiak have deep roots in Belleville. They graduated in 1963 and have since realized their lifelong dream by opening a business in Van Buren Township. Their commitment to serving the community in making it a better place to live, to shop and opportunities for youth distinguish them as BHS graduates. With their business they have been able to provide fund raising for the Boy Scouts Club, Belleville High School Band Boosters, schools, garden clubs, churches, the Conservation Club, and the Wayne County Fairgrounds. All of that gave the youth in the area the opportunity to have their first job, taught them a strong work ethic, shaped their aspirations, and demonstrated the importance of family. Joyce and Walt have volunteered many hours in the community to make a difference in each organization that they belong to.
Walt has served the community in many capacities. He was involved in the 4-H program as a leader, served as president for Wayne County Farm Bureau, served on the State Agriculture Committee and the USDA Council Board. Walt participated in numerous activities at St. Anthony Church and was named "Man of the Year" by the Men's Club. He served on the Van Buren Township Board of Trustees for 20 years and 30 years on the Van Buren Township Water and Sewage Commission. Currently, Walt serves on the board of the Detroit Flower Growers Association, and is liaison to Al Haidous, Wayne County Commissioner for Belleville, Van Buren Township, and Sumpter Township. He is also a member of the Van Buren Eagles, Moose, BYC, and the Belleville Area Chamber of Commerce.
While at BHS, Joyce was involved in band and athletics. She was a majorette, and performed during halftime at the boys' basketball games. She played basketball and belonged to the GAA (Girls Athletic Association). Joyce challenged herself academically and volunteered to decorate for both the junior and senior proms. It was in her Home and Family class that she met her husband Walt.
Since graduating from BHS Joyce has been actively involved in class reunions. She has received awards from the Chamber of Commerce, and Appreciation and Declaration from St. Anthony Church. Joyce is a member and past president of both the Belleville Area Woman's Club, and Van Buren Eagles Auxiliary where she was named Joyce "Woman of the Year." She is also a member of the Belleville Chamber of Commerce and Belleville Rotary. Recently, Joyce along with Walt served as Grand Marshals of the Belleville Winterfest Parade.