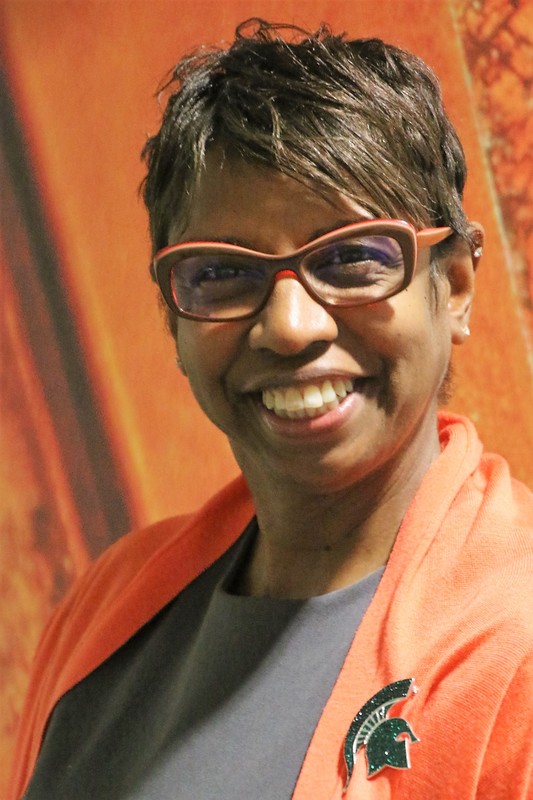 JILL DEVERS
Class of 1982
Jill Devers is the youngest child of Wendell & Hattie Mae Devers to graduate from Belleville High School. Devers' brother, Darnell, and sister, Wondella, both graduated in 1969. Devers really enjoyed high school. It was a great time to develop life-long friendships. Throughout high school, Devers participated in a number of activities. She was Co-Captain of the Cheerleading Squad (Junior Year); President of the Chocolate Sensations of '82 (African-American Senior Club); Coordinated a Black History Month Fashion Show; Participated (briefly) in Junior Achievement (looked good on her college application) and traveled to Paris, France with the French class.
Devers continued her education at Michigan State University (MSU) where she received her Bachelor of Arts Degree in International Relations in 1986. After MSU, Devers returned back home to Chicago, IL. It wasn't until her mother's death in 1998 that she started to focus on philanthropic activities. Devers volunteered with a number of not-for-profit organizations, including Make-A-Wish and Jobs for Youth. While pursuing her Master of Arts Degree in Sports Marketing and Public Relations at Northwestern University, Devers completed her graduate Community Relations Internship with the Chicago Bulls.
From 2004-2014 Devers served on the National Board of Michigan State University's Black Alumni. When she re-activated the local Chicago Chapter, she launched a voter registration drive and toy/clothing drives for underprivileged children. In 2015, she launched a "Spartans Will" campaign with Covenant House of Michigan.
After several career paths, Devers finally landed her dream job at Michigan State University. She is the Assistant Director of Alumni and Donor Relations. It is her mantra of "To whom much is given, much is expected" that keeps her grounded and focused.