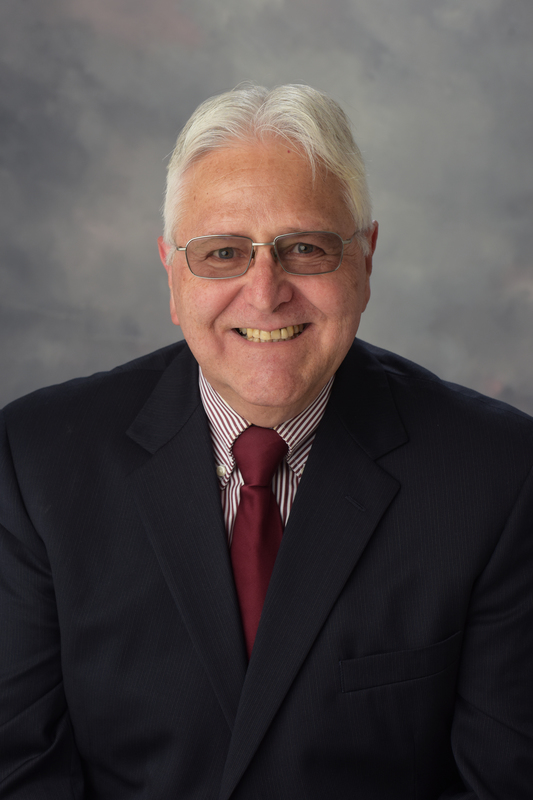 VICTOR HOGAN
Class of 1963
Victor Hogan is receiving the honor of Distinguished Graduate of Belleville High School for his contributions to medical research and community service.
A life-long resident of Belleville, Victor Hogan graduated from Belleville High School in 1963. He continued his education at The University of Michigan, earning a Bachelor of Science degree in 1967. Victor worked at the Ford Rouge Plant during the summers to pay for his education.
He married in 1968. After serving in the US Army (1968-1970), Victor completed his Master's Degree at Eastern Michigan University in Cellular and Molecular Biology. Later, he continued to take post-degree work in secondary education.
He worked for seven years as part of a medical research laboratory at the University of Michigan Medical School and Department of Dermatology where he co-authored two original research articles in The Journal of Investigative Dermatology. He then was employed at a company in Ann Arbor where he worked developing immuno-diagnostic kits for the Department of Defense.
For the past 28 years, Victor Hogan has continued to learn in his career. He is the projects manager of the Tumor Progression and Metastasis program at the Karmanos Cancer Institute at Wayne State University where he oversees budgets, supervises a cancer research lab and its scientific personnel, and coordinates their research efforts. In this position he has also trained dozens of post-doctoral students in the technical protocols necessary to become successful researchers. One of the compounds which was first prepared by him and used in the experiments reported in the Journal of the National Cancer Institute in 1995, is currently undergoing a Phase III human clinical trial as an adjunct therapy to determine its effectiveness in delaying or preventing recurrence of prostate cancer following surgery.
Victor Hogan has co-authored a total of 41 publications in collaboration with his colleagues. His findings have been published in Cancer Research, Journal of Biological Chemistry, Journal of the National Cancer Institute, American Journal of Pathology, and twelve other scientific journals. He has collaborated with 76 co-authors from Asia, Europe, the Middle East, Africa and the Western Hemisphere and has been cited over 3500 times. Two papers have been featured on the cover of International Journal of Cancer.
In addition to his academic pursuits, Victor Hogan has contributed to the community. He was a Little League baseball coach, and a member of the Belleville Community Players. He has been on the All-School Class Reunion committee since 2004. He served for 8 years on the school board for Van Buren Public Schools where he contributed to planning and implementing the proposal that led to the building of the "new" high school.