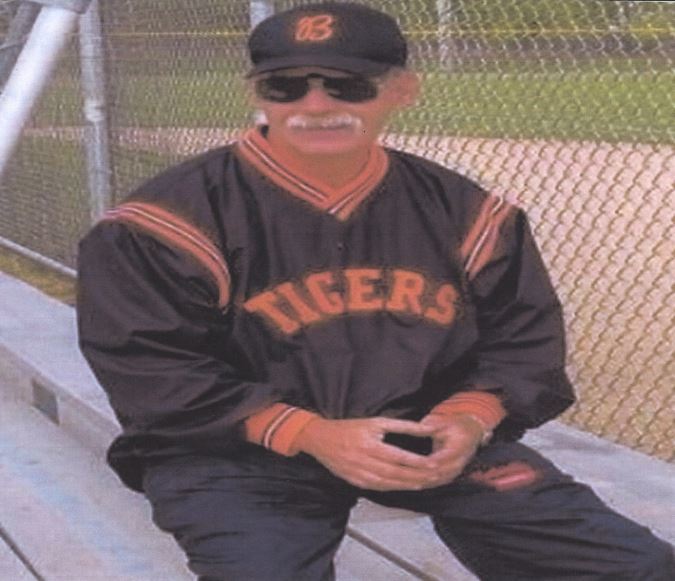 HAROLD BELANGER
Class of 1967
Harold Belanger is receiving the honor of Distinguished Graduate of Belleville High School for his community service.
Harold Belanger, class of 1967, was an avid enthusiast for sportsmanship and participation in athletics. He was born December 5, 1948 and was one of 15 brothers and sisters that make up the big Belanger family. All 15 would be born and raised in Belleville. To be exact, they were raised on Belleville Rd in the first house south of the current Fire Station. All 15 brothers and sisters went on to graduate from Belleville High School. Harold graduated in 1967 as a Varsity letter winner in basketball and baseball. Upon graduation, he continued his education and athletic career at Washtenaw Community College, also playing basketball and baseball. In 1969, Belanger spent a season in the Montreal Expos minor league system but would return to his hometown that same year. It was then that a 44 year coaching career would begin.
From 1970-1990, Harold Belanger was a volunteer coach in the Belleville Cougar football program spending a number of those 20 years heading the varsity team. He would later return to the program in 2001 to coach his son. Also starting in 1970, Belanger became a volunteer coach with Belleville Area Little League. He coached a variety of different age groups ranging from T-Ball to Big Leagues (18 and under).
From 1991-2013, Coach Belanger brought his passion for kids and coaching to Belleville High School, where he coached girls' basketball for 10 years and softball for 22 years. He was an assistant coach with the Varsity softball team alongside one of his dearest friends, Peggy Curtis. Together, they not only developed great softball players, great teams, and won numerous championships, but more importantly they developed great people.
Harold Belanger is an outstanding example of what it means to give back to a community that gave him so much. There was nothing that meant more to him than his family and this community. Harold fought a long battle with diabetes that ended on January 7, 2014 when he passed away. He is survived by his wife, Cindy and son, Daniel who both would like to thank the community of Belleville and Van Buren Public Schools for their support and the recognition as a Belleville High School Distinguished Graduate.