Last night the Women's Varsity Soccer Team played Ann Arbor Huron in the Regional Semifinal at Dearborn and came home with a 1-0 victory. Freshman Makenzie Simpson scored the lone goal in the 11th minute of the game on an assist from Breanna McCluskey. The team battled hard in the rain throughout the game, and although Huron was a tough opponent, they were unable to score against the determined Tiger defense. Senior Gabby Revels was outstanding in goal, earning the shutout with several important saves. The team moves on to the Regional Final tomorrow night against Northville at Northville High School.

BHS Soccer Conditioning starts next week! Practices are at Quirk Park while the BHS football field is being reconditioned. Questions or more info? Reach out to Coach Brian Rupnow at
brupnow@vanburenschools.net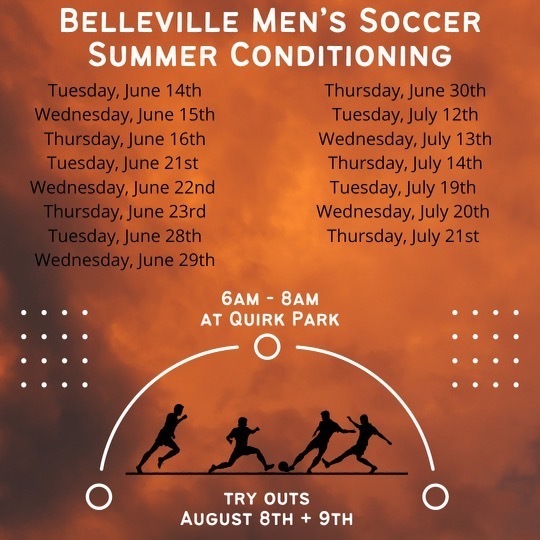 The BHS Volleyball teams are also running a clinic on August 13th with more details to follow. Parents can follow the BHS Volleyball Facebook page @BHSTigersVolleyball for updates on trainings, tryouts, and the clinic.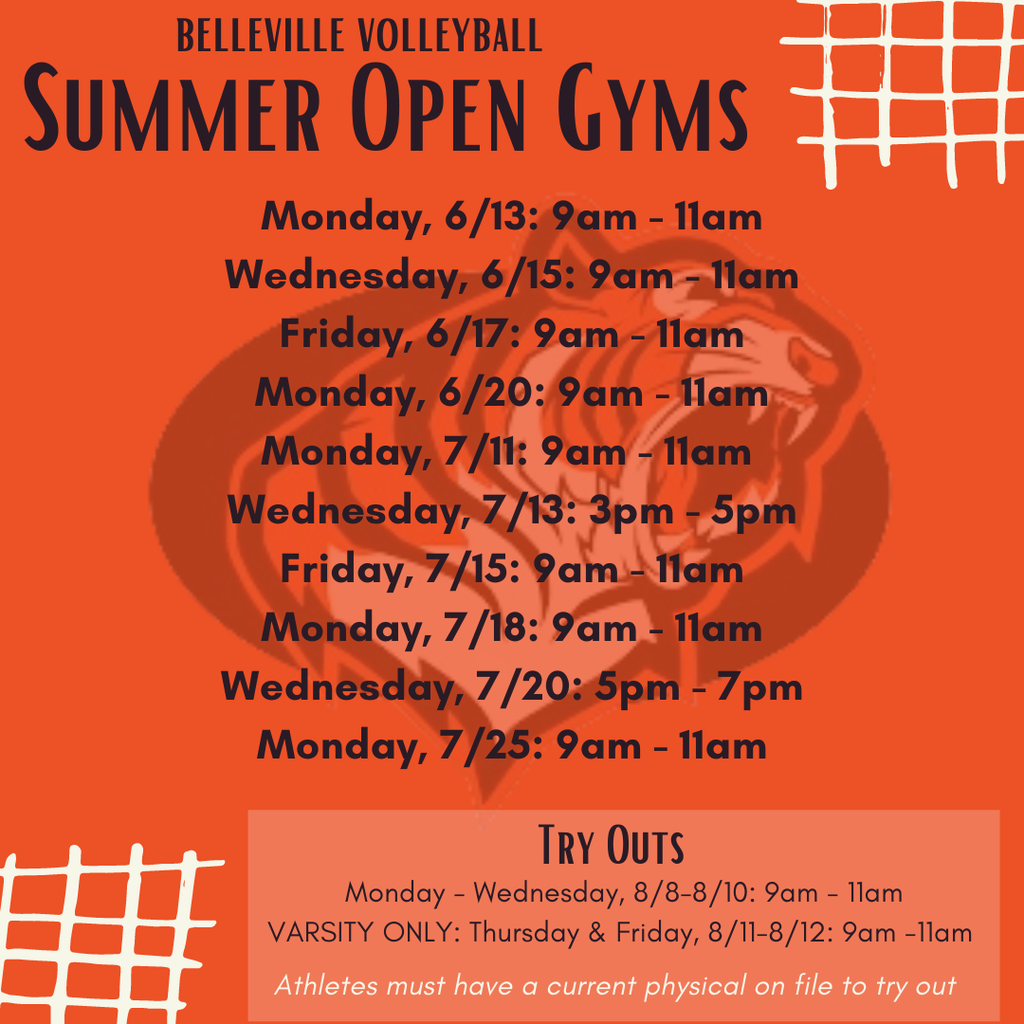 There will be an informational meeting for those interested in trying out for the 2022-23 Cheer team next Thursday, June 9th at 5pm. If you have questions please email Coach Elgas at
jelgas@washtenawisd.org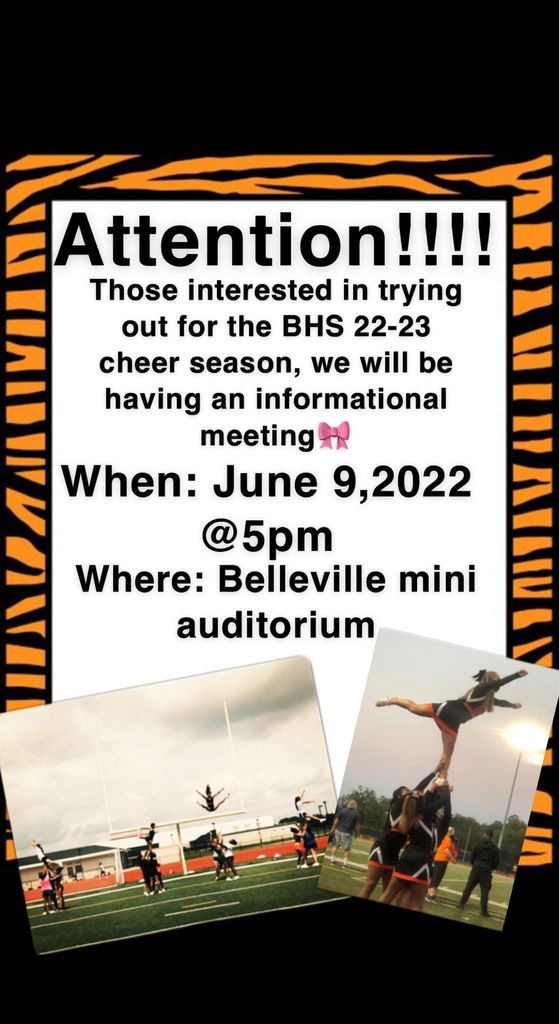 Tuesday's game against Salem was a heartbreaker for Varsity Softball, as they lost the lead late in a 4-3 defeat. Veronica Morrison and Kendall Volk both managed multiple hits for the Tigers. Congratulations to Brooklynn Jones on her home run in the fifth inning.

JV Baseball splits a doubleheader with Blissfield yesterday. The Tigers fell to the Royals 3-6 in game one. Our offense was led by Gunnar Rochon, Cameron Suvada, and Dorian Powell, all driving in runs in the seventh inning. The Tigers won game two 7-1 when they fired up the offense. Patrick Shrader and Leyland Reed each collected one hit to lead the Tigers to it's victory.

JV Girls Soccer completed their season with a cross-over game last night in a 0-0 tie against Salem. We finished our season 9-1-2. An amazing feat to accomplish. Thank you all for your support.

Varsity Softball split with Summerfield on Monday. Chloe Solomon threw a gem in game two shutting out the Bulldogs 7-0. The Tigers secured the victory thanks to four runs in the fourth inning. The offensive firepower by the Tigers was led by Alyssa Engle, Kendall Volk, Shelby Yeoman, and Amber Spicer, who all drove in runs.

It is highly recommended that any student-athlete that plans to participate in a Fall Sport at BHS during the 2022-23 school year get your physical completed and turned in to the Belleville High School Athletic Office before Summer Break begins. Tryouts for all Fall Sports begin on August 8 which is approximately a month before school even starts. Physicals from this past 2021-22 school year are TOO OLD and you will NOT be allowed to participate on August 8 unless you have the new one on file. Thank you and GO TIGERS!

Yesterday the Women's Varsity Soccer Team traveled to Westland John Glenn and returned with a 5-0 victory over the Rockets. Rachel Riley scored three goals, and Gabby Revels and Breanna McCluskey each added one for the Tigers. Addison Tulik earned the shutout as the team raised its record to 11 wins and 3 losses. The Tigers next game is tomorrow night at Dearborn.

Varsity Baseball fell to Novi yesterday. Collecting hits for the Tigers were Demarion Owens, Kaden Warren, Seth Campbell, Jacob Stokes, Andrew Matheny, Logan Drogowski, Jared Schrecengost, and Eddie Sain.

JV Baseball split with Novi yesterday. Gunnar Rochon went 2-for-2 at the plate to lead the Tigers in hits. Leyland Reed, Michael Sancho, and Kasey Settles each managed one hit to lead the Tigers.

JV Girls Soccer posted another shut out mercy against John Glenn 12-0 yesterday. The halftime victory was our 9th win in a row with a 9-1 record. Ariana Mills had a hat trick with 3 goals. Eden Varney, Valerie Garcia and Camryn Lunsford each had 2 goals a piece. Bryanna Wilkerson, Izzy Beatty and Payton Mathis all had a goal as well. A phenomenal game from Payton Mathis who also had 5 assists to help the scoring.


Congratulations to 3rd place and All-Conference Award winner in the 400m dash, Robyn Watts. She had a time of 1:01.68. Good luck at Regionals next Friday at Saline.

Last night the Women's Varsity Soccer Team hosted first-place Livonia Stevenson and suffered a 2-1 loss in a hard-fought game. Chloe Abney scored the lone goal for the Tigers who saw their record drop to 8 wins and 3 losses. The team plays again Friday at Fordson.

JV Girls Soccer defeated Livonia Stevenson 1-0 yesterday. A special night honoring a family member of our team, Harper Mathis, the lone goal came from her older sister Payton Mathis. Her 30 yard direct kick put us up late and sealed the victory.

Varsity Boys Golf won it's match over Wayne Memorial yesterday. They are improving on their game and it is showing up in their play.

Varsity Softball sweeps doubleheader with big win over Wayne Memorial. Big bats were led by Chloe Solomon, Kendall Volk, Starlynn Kinne Adkins, Amber Spicer, and Shelby Yeoman. Alyssa Engle drove in runs on a single and smacked a home run in the second.